COVID
Four charts showing COVID-19 trends in Massachusetts as the public health emergency ends
A visualization of historic pandemic trends in Massachusetts.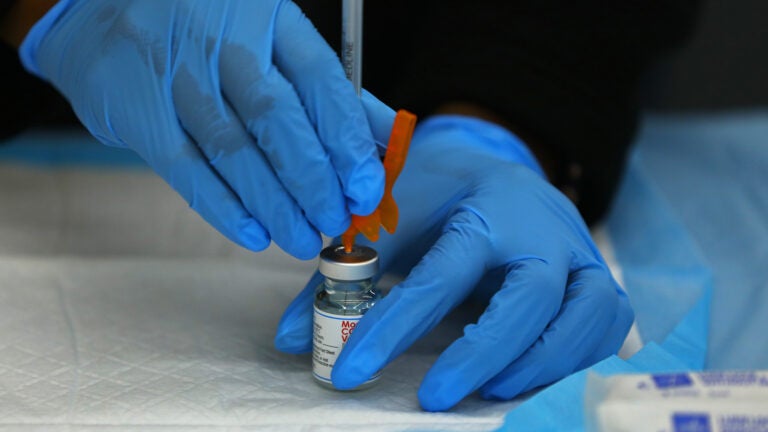 As of Thursday, the statewide and national COVID-19 public health emergency has ended. With the change, the Massachusetts Department of Public Health will no longer report data to the federal government on a daily basis, and the frequency of updates to the state's COVID-19 dashboard will decrease. Due to these changes, Boston.com will no longer publish coronavirus data released by the Massachusetts Department of Public Health on a regular basis.
"A lot of those [changes] are things that I described as under the hood," Department of Public Health Commissioner Dr. Robert Goldstein told reporters at a Tuesday press conference. "Changes that are happening to our data reporting that go to [Center for Medicare & Medicaid Services] and CDC, [and] the way in which we share those data on our public dashboards. But we're working through all of those changes to make sure that the information that's necessary for communities and for healthcare settings will continue to be available, accessible, [and] understandable, so that they can make local decisions about what they need to do to protect themselves against COVID."
While the public health emergency is over, officials noted that the public should still be cautious
Since the pandemic began three years ago, over 22,000 people have died as a result of COVID-19 in Massachusetts, with more than 2 million confirmed cases.
"I think it's unlikely that coronavirus that's with us will be eradicated," said Dr. Larry Madoff, medical director of the Bureau of Infectious Disease and Laboratory Sciences at Massachusetts Department of Public Health. "It's going to be another virus that we live with, has become another virus that we live with, just like the other coronaviruses."
These four visualizations show current and historic trends of coronavirus cases and deaths in Massachusetts.
Newsletter Signup
Stay up to date on all the latest news from Boston.com