COVID
State launches new dashboards to track viral respiratory illnesses
Officials said the platforms will focus on COVID-19, the flu, and RSV.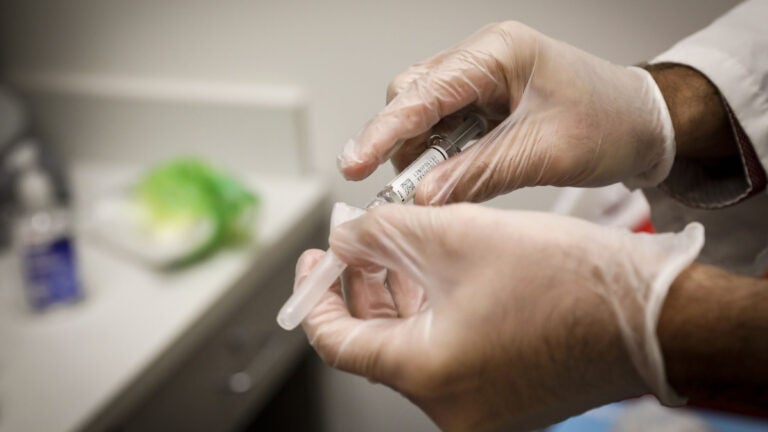 Massachusetts is launching new weekly dashboards that will track viral respiratory illness trends across the state, focusing in particular on COVID-19, the flu, and the respiratory syncytial virus, known as RSV.
The dashboards, which will update each Thursday, streamline previous tracking done by the state during the flu season and the daily and weekly COVID-19 data updates provided since March 2020, according to the state's Department of Public Health.
Officials are focusing on the flu, RSV, and COVID-19 since they are the respiratory illnesses most likely to cause severe disease, according to the state.
A spike in cases of RSV, COVID-19, and the flu put a strain on local hospitals last year during the winter months.
"The new dashboards build on our ongoing commitment to sharing comprehensive public data reports and align with increased recognition of the need to share data on viral respiratory diseases more broadly as illustrated by last year's COVID-19, flu, and RSV 'tripledemic,'" State Epidemiologist Dr. Catherine Brown said in a statement. "Our goals are to focus on metrics that are useful at this time for public health action and for individuals to make informed decisions about their choice of activity and use of prevention tools."
The dashboards will track data from July through June and will eventually include granular data on vaccination against COVID-19, flu, and the forthcoming RSV inoculation.
They will also track emergency room visits and hospital room visits associated with severe disease from the three viruses. Deaths from COVID-19 and the flu will also be tracked.
Newsletter Signup
Stay up to date on all the latest news from Boston.com