Crime
Babysitter indicted in kidnapping, abuse of child
Abigail Hanna was arrested the day after the toddler was found along the side of a roadway in November. There are still questions about her competency.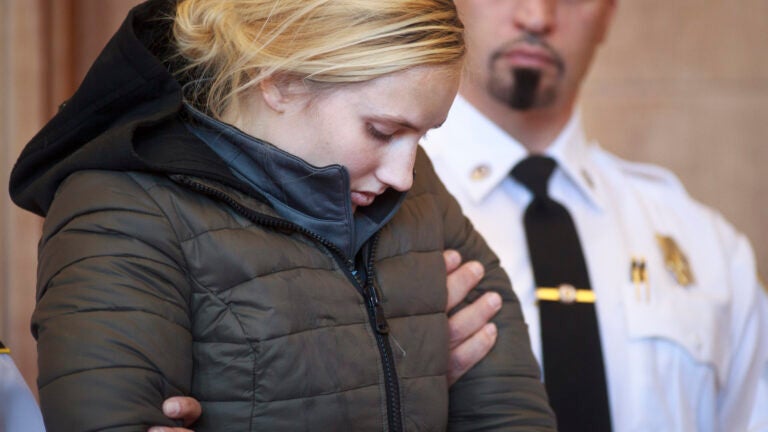 A 21-year-old woman accused of kidnapping and abusing a toddler she once cared for was indicted by an Essex County grand jury Thursday.
No additional charges were added to those that Abigail Hanna already faced, which included kidnapping, assault and battery by with a dangerous weapon, assault and battery on a child, and breaking and entering in the nighttime, Essex County spokeswoman Carrie Kimball Monahan said.
Hanna was arrested at her Topsfield home the day after the toddler girl went missing. The girl's parents awoke in Hamilton to find the child missing. She was discovered hours later by a couple driving along a Rowley roadway. Police said she was naked, with her head shaved and her body covered in bruises and cigarette burns.
Hanna remains at the Worcester Recovery Center as clinicians attempt assess her ability to understand the charges against her and assist in her defense.
If she is found not competent to stand trial, she could be held for 7 1/2 years, or half the maximum sentence if she was found guilty of kidnapping.
At a hearing in Newburyport District Court on Wednesday, the prosecutor said Hanna was uncooperative and refused to participate in interviews or testing to help determine her competency, The Salem News reported.
The competency issue will now move to Salem Superior Court, where no date has been set yet.