Crime
DA: Man used briefcase as shield in Cambridge workplace shooting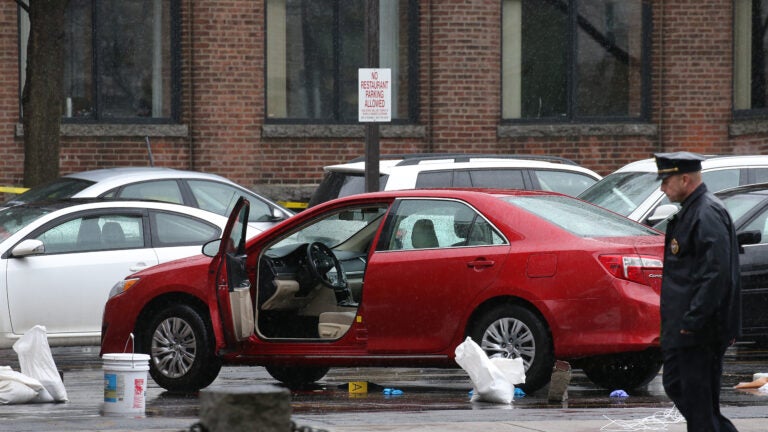 A 70-year-old man waited in his car for a former coworker and then fired multiple shots at him before killing himself in a case of workplace violence in Cambridge on Thursday morning, Middlesex County District Attorney Marian Ryan said.
The target of the shooting, a 58-year-old man, was able to use his briefcase as a shield from the attack, Ryan said.
In what Ryan said was an "incredibly fortunate episode," the man suffered minor injuries to his face that were not considered life-threatening. Ryan said the injuries came from shrapnel that had deflected off of a building.
The shooter, identified as Kermit Hooks Jr. of Framingham, is dead from an apparent suicide, Cambridge Police spokesman Jeremy Warnick said. The man had been fired by the company a couple of months prior, police told the Associated Press.
The shooting took place at 58 Charles Street in Cambridge at 7:46 a.m. Thursday morning, Warnick said.