Crime
For Conrad Roy's mother, his suicide isn't just a controversial case
Lynn Roy isn't sure what she wants to have happen to Michelle Carter, the girl who encouraged her son to die. She just knows she misses her kindhearted son.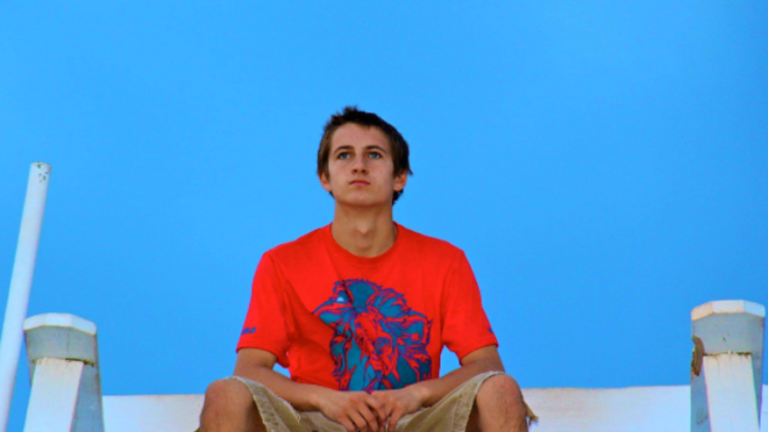 The weight of grief on Lynn Roy since she lost her son almost two years ago hasn't become any lighter. She's just figured out how to carry it.
The controversy surrounding her son's death hasn't helped. Lots of people outside tiny Mattapoisett know Conrad Roy III's name now. But not because of how kind the 18-year-old young man was, or how much he loved baseball, or his stellar GPA when he graduated from Old Rochester Regional High School.
They know him because of how he died. And the girl who encouraged him to do it.
Michelle Carter is 19 now and facing an involuntary manslaughter charge. Prosecutors say she is responsible for Conrad's suicide — that her words, over texts and in phone calls, led to Roy poisoning himself with carbon monoxide inside his truck on July 13, 2014.
She has fought the charges since they were filed in juvenile court last year, and the case has generated national attention. On Thursday, her attorneys and prosecutors were in front of the Massachusetts Supreme Judicial Court, which will decide if the case will go forward. Her attorneys argue that her words were protected speech, and there was nothing in what she said that inflicted Conrad's death.
***
Lynn Roy and her son were especially close. Even Roy's boyfriend would comment on their warm mother-son relationship. Now though, Roy knows that her son didn't share everything with her. All the time they spent together those last few months, he was texting Carter, sharing his deepest and most destructive thoughts.
"I just wish I knew," Roy said, voice cracking. "I feel so horrible that I didn't know."
Her divorce from Conrad's father hurt him deeply, Roy said. And after Conrad hit puberty, something shifted inside him. A year prior, he tried to kill himself and was hospitalized.
After that, he seemed OK, Roy said. He wasn't the stereotypical depressed person who couldn't get out of bed. Instead, he worked with his dad on the water, earned his captain's license and was set to attend Fitchburg State University in the fall. On his last day of his life, he walked the beach with his mom. He smiled and laughed at her jokes.
"You think your kids are doing better," Roy said.
Roy never understood what it was like to be depressed, until she lost her son. She couldn't understand Conrad's feelings of dread and worthlessness.
Now she knows what it's like to want to die every day.
"But I have my two girls," she said. "And I live completely for them."
***
Roy hasn't read the texts herself. It's too painful. She's heard snippets from investigators and prosecutors, so she knows some of what Carter and her son talked about in in his last days and hours.
So do millions of other people. Multiple court filings by both the prosecution and defense have included hundreds of the deeply intimate messages back and forth between the pair, messages that have been published by news outlets across the country.
It's like Conrad is on display for the world.
"Private things about my child," Roy said.
National attention on the case has also meant a nation's worth of judgments. Much of it on Carter, but also on Roy and her son. She's heard that Conrad was "dumb" and shouldn't have listened to Carter. But they don't know what it's like to have been in Conrad's state of mind.
"I believe he totally trusted her," she said. "For some reason, he loved her. … She's not well and he's not well and they were obviously not well together."
***
Roy doesn't know what she wants to have happen to Carter. She wants to see her held accountable for what Roy sees as bullying, but can't say how. In some ways, she wishes it was over.
"I just wish it wasn't even a part of my life," she said. "I wish I had my life back."
On her way to work as a nurse, Roy has to drive by the parking lot where her son took his last breaths. She can see the corner of the K-Mart lot where he called Carter, afraid that the generator was doing its job, and was told to get back inside the truck and to breathe the poisonous fumes.
"He had this one big lifeline," Roy said. "And she could have done something."