Crime
Suffolk District Attorney clears officers in fatal Roxbury shooting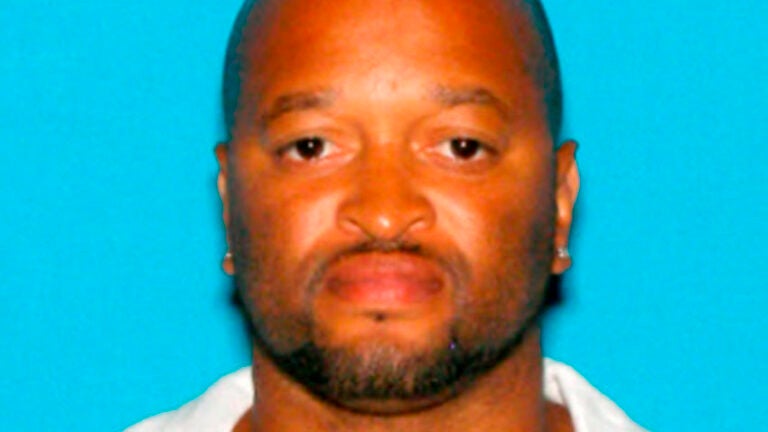 No charges will be brought against the officers involved in the fatal shooting of Angelo West, Suffolk District Attorney Dan Conley announced at a Tuesday afternoon press conference.
Conley said, based on the evidence gathered during an "exhaustive investigation," the two Boston officers and a state trooper acted in "lawful exercise of self defense and defense of others" after West shot Boston police officer John Moynihan at point blank range during a traffic stop on March 27, 2015.
"It's hard to imagine a more chilling example of this standard than what these officers faced that evening," Conley said, adding that West clearly posed a "real threat" to everyone in the area that evening and the officers were justified in the shooting.
Conley said the stop on Humboldt Avenue by Moynihan, 34, and five other officers with the Youth Violence Strike Force was made as part of an investigation into shots fired.
After pulling behind the vehicle driven by West, Moynihan approached the driver's door and asked West to step out of the car, Conley said.
After exiting the vehicle, "without warning or provocation," West fired directly into Moynihan's face, Conley said. Moynihan then fell to the ground "grievously wounded," he said.
West ran across Humboldt Avenue, continuing to shoot, and three officers on the scene returned fire, firing a total of 24 times, according to Conley. He said West, 40, was struck four times and died at the scene.
At the press conference, Conley played a video of the shooting with audio of the shots. The video was comprised of surveillance footage, cell phone footage from a witness, and the audio from police dispatchers.
Warning: The video contains graphic footage.
Footage of the shooting was also released in the weeks following the shooting.
"It's still chilling for me, 13 months after, to watch this," Commissioner William Evans said afterwards.
Moynihan was "out there" doing his job to make the city safe, he said, and no one could have imagined what would result in approaching the vehicle.
"It goes to the danger of this job," he said.
Evans praised Boston Medical Center for the care given to Moynihan and said his thoughts and prayers still go out to the West family.
"I think clearly in this case my officers used the force they had to," he said.
A 49- year-old woman was also injured in the shooting.
Conley said investigators have been in touch with West's family since the days immediately following the shooting, meeting with West's widow and close family members. West had a long criminal record and served eight years in prison after firing a gun during a run-in with police in 2001.
"Cases like this one are under greater scrutiny than ever," Conley said of the importance of transparency during investigations into officer-involved shootings. "We in Boston not only withstand that scrutiny – we welcome it."
Conley said he met with West's brother to give him the full findings of the investigation prior to making them public.
"Under Massachusetts law, a person is justified in using lethal force in self-defense when he or she is confronted with the threat of death or serious injury," he concluded. "That's the standard we considered when we declined to charge six civilians in the past 10 years who used lethal force to defend themselves against aggressors. But it's hard to imagine a more chilling example of that standard than what the officers faced here: an armed gunman who had already shot one a police officer and continued to fire at others.
"The evidence from a wide variety of sources shows very clearly that Mr. West posed a real and immediate threat to every other person in the area that evening, and that the officers were justified in their actions."