Crime
New Hampshire man wearing 'This guy needs a beer' shirt charged with driving while intoxicated
The man was arrested Friday night, according to police.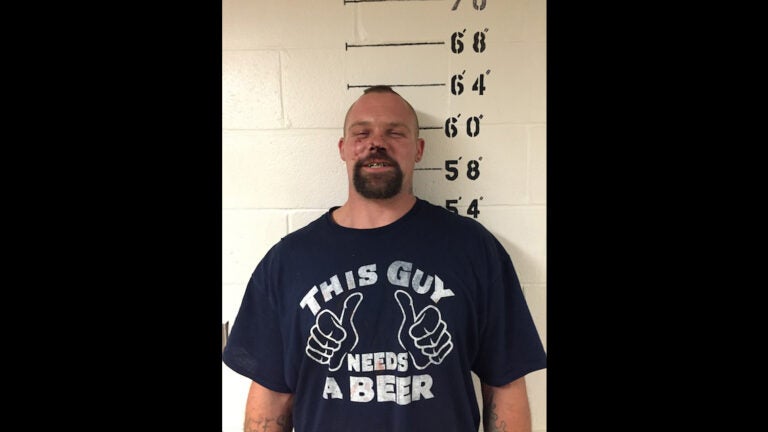 A man wearing a t-shirt bearing the message "This guy needs a beer" was arrested for driving while intoxicated in New Hampshire Friday night, according to a statement from the Kensington Police Department.
Joshua Tackett, 29, of Seabrook, NH was traveling southbound on Amesbury Rd. when his car crossed into the northbound lane of travel and left the roadway, driving through a stone wall and a granite post, before finally coming to rest after striking a utility pole and getting entangled in the pole's guide wires, according to a police statement.
After an investigation, Tackett was arrested and charged with driving while intoxicated, and released on $750 bail. According to police, both speed and alcohol appear to be contributing factors to the crash.
Though Tackett's choice of shirt was an ironic one, the Kensington Police Department does not think the incident is a laughing matter.
"Kensington has experienced an increased number of serious motor vehicle accidents this year, including a rollover accident in February which resulted in three fatalities," the department said in a statement. "We can't stress enough how important it is for motorist to slow down, put down the hand-held devices, and find designated drivers instead of getting behind the wheel while being impaired by drugs or alcohol."