Crime
Judge denies motion to dismiss case against incompetent defendant accused of killing son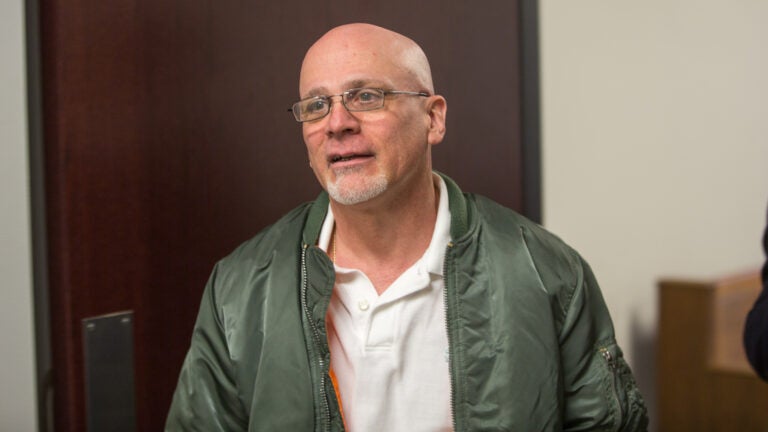 A judge on Wednesday refused to dismiss a 26-year-old first-degree murder charge against a man who's functionally illiterate with an IQ of 48.
Jay Procopio, 56, spent 22 years in prison after pleading guilty in 1993 to throwing his infant son to the floor, killing him. In 2013, an appeals court said he should never have been allowed to plead guilty in the first place, and a year later, Middlesex County Judge Thomas Billings released him on bail.
On Wednesday, Billings issued a written decision denying Procopio's motion for the charge against him to be dismissed. Billings wrote that the state statute that indicates a judge has discretion to dismiss a case against an incompetent defendant after he has served half his sentence doesn't apply to those charged with first-degree murder. There is no half-time for a life sentence.
Procopio also isn't currently incarcerated, Billings wrote, meaning there isn't a violation of due process.
Billings noted that Procopio has done "extremely well" sine he was released more than two years ago, even having the GPS monitoring restrictions lifted. But he noted that one important restriction remains in place — his prohibition from unsupervised contact with children.
Middlesex County prosecutors had concerns about public safety if the case was dismissed. A year before Procopio was charged with throwing his son to the floor, cracking his skull, he was accused of shaking his three-month-old daughter. She survived.
Procopio, with an IQ of 48, is not competent to stand trial, and there's no program in the state of Massachusetts that could help him achieve competency. He has spent the last two years living with his mother and stepfather on the North Shore.
Defense attorney Sandra Bloomenthal said she plans to appeal the dismissal denial.
"This is somebody who years ago the state owed an obligation to and failed him miserably and he ends up in the criminal justice system," she said. "It's just limbo. It's the only way to describe it. His condition is never going to improve."