Crime
City's top tourism official pleads not guilty to extortion charge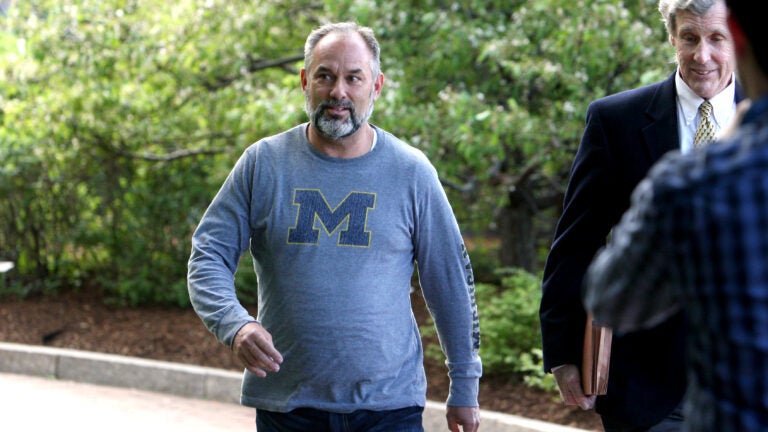 Boston's top tourism official pleaded not guilty to a federal extortion charge on Thursday as prosecutors accused him of using his power to pressure a local music festival into hiring union labor.
In an eight-page indictment, prosecutors said Kenneth Brissette, Director of the Boston Office of Tourism, Sports and Entertainment, "repeatedly advised" the music festival that it would need to hire union labor to hold a September 2014 event.
Brissette was arrested in his apartment on Thursday morning. He wore blue jeans and a gray long-sleeve shirt with a University of Michigan logo as he pleaded not guilty to the charge.
The extortion charge comes with a maximum sentence of 20 years in prison, $250,000 fine, and three years of supervised release. He was released on a $25,000 unsecured bond, and ordered to surrender his passport and avoid contact with potential witnesses.
The indictment alleges that the music festival hired eight union laborers and a foreman three days before the scheduled September 2014 event. The city of Boston issued permits for the festival shortly thereafter, according to prosecutors.
The Boston Globe has reported that federal officials were investigating Brissette's role in Boston Calling, the twice-yearly music festival on City Hall Plaza.
In a statement prior to the arraignment, Brissette said the indictment was "factually and legally flawed."
"I intend to fight these false charges with everything at my disposal," he said. "I look forward to my ultimate vindication in the United States District Court."
Brissette is currently on paid administrative leave from his position with the city, the mayor's office said.
The indictment also alleges that Brissette had made "similar demands" of a reality TV program trying to film in Boston. He was not charged with any crimes related to that incident.
Brissette has previously been implicated in a 2014 incident involving the reality TV show Top Chef, which had hired non-union workers. An internal City Hall report found that Brissette had contacted restaurants to warn them that union members would protest, but the report said he did not collude with the Teamsters.
Mayor Marty Walsh defended Brissette in a press conference earlier on Thursday.
"Everyone tells me he's doing a good job," Walsh said. "When you go and ask people, anybody, they'll say great things about the man [and] about his job performance. He's a workaholic."