Crime
How a recent Supreme Court ruling impacts City Hall's extortion cases
The ruling "requires a narrowing, not an expansion, of criminal law," one attorney said.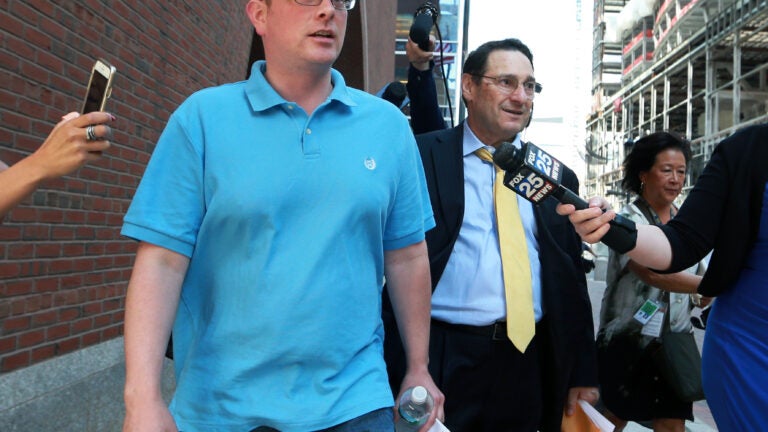 A recent Supreme Court decision that "dramatically narrow[s]" the scope of federal anti-corruption cases could benefit the Boston officials facing extortion charges, according to legal experts.
In a unanimous 8-0 decision on Monday, the Supreme Court vacated a corruption conviction against former Virginia Gov. Bob McDonnell, who was accused of receiving bribes from a business executive in exchange for helping his business ventures.
The court ruled that the help McDonnell provided, including setting up meetings, did not by itself rise to the level of an "official act." In addition, the court rejected the "expansive interpretation" of corruption statutes supported by prosecutors.
"[Monday's] ruling should clarify—and dramatically narrow—the scope of federal anti-corruption law," Steve Vladeck, a professor at American University Washington College of Law, told CNN.
That ruling could be relevant to the cases against Timothy Sullivan and Kenneth Brissette, two city of Boston officials facing extortion and conspiracy charges. Federal prosecutors say Sullivan and Brissette pressured a local music festival into hiring unnecessary union labor before they provided the permits necessary to hold the event.
Though the cases are different, the Supreme Court decision represents a "narrowing of what extortion is going to be," according to Karen Pita Loor, a clinical associate professor of law at Boston University.
"The court is now being careful and wants to narrow what could otherwise be seen as an overly broad [statute]," she said.
Martin Weinberg, a Boston-based criminal defense attorney, similarly said that the court's unanimous ruling shows that federal criminal laws are being "narrowed and scrutinized."
"The McDonnell case is a strong 8-0 ruling that requires a narrowing, not an expansion, of criminal law," he said. "It's a very powerful signal to the lower courts that they need to be skeptical and need to scrutinize the intersection of a federal prosecutor on state and local conduct."
The importance of McDonnell on the local extortion cases has already come into play. On Wednesday, Sullivan's attorney William Cintolo said outside U.S. District Court that the case against his client was "crap." He specifically pointed to the McDonnell decision as proof that his client had done nothing wrong.
"I'm hoping that [prosecutors] read that decision," Cintolo said. "I'm expecting that this court will give the Supreme Court a little bit more respect than the U.S. Attorney's office."
To be sure, the cases against Sullivan and Brissette are sharply different than the McDonnell case. While McDonnell was accused of accepting Ferraris, Rolexes, and other gifts, the indictment of Sullivan and Brissette does not accuse them of receiving anything in return.
"The quid pro quo is not clearly established," said Philip Tracy, a Boston defense attorney.
Still, the Supreme Court case could soon be a major talking point for the city officials.
"I don't think at this point McDonnell seals the deal or determine what happens, but it's certainly relevant," Pita Loor said.