Crime
Suspect in 29-year-old murder case held without bail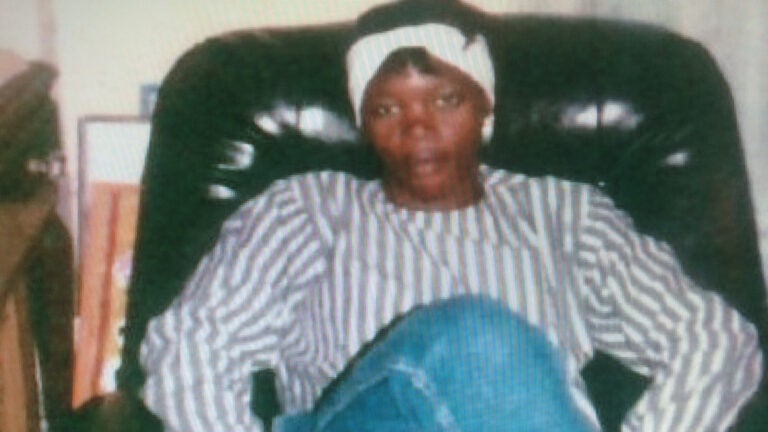 James Paige uttered a barely inaudible "not guilty" to charges he raped and murdered 19-year-old Dora Jean Brimage after a party in Roxbury, nearly 29 years ago.
A woman identified as Brimage's sister, wept softly during the Thursday morning hearing inside Suffolk Superior Court while prosecutor Craig Iannini described how, on the morning of September 7, 1987, Brimage's body was found at the site of a partially constructed building on 655 Warren Street, laying naked from the waist down, with blunt trauma wounds to her head.
Near her body was a shovel with a missing blade, said Iannini.
Detectives took DNA evidence from Brimage's vagina, but were unable to use the data until 2014, when advances in technology and a government grant allowed them to open the cold case and enter the DNA into a database.
Iannini said the DNA profile matched that of Paige, who had submitted his DNA after a previous robbery conviction, sparking the investigation.
Paige was interviewed by police shortly after Brimage's death, according to Iannini. He and his brother allegedly gave her a ride after a party on Prentiss Street to the 655 Warren Street area. He told police that "he did not know her well" and denied ever having sexual relations with the victim, according to Iannini.
Members of Paige's family had been working at the construction site at 655 Warren Street, according to Iannini.
Paige had been living in New Hampshire with his wife where he worked as a laborer and a chef, according to his attorney David Solomon.
"As far as I know any contact with her was fleeting if any," Solomon said of his client outside the courtroom.
"It's a misnomer to think DNA evidence is infallible," he said, calling the way DNA evidence was collected 30 years ago, "dark ages level."
"Just because DNA is found that doesn't mean my client did anything," he said.
Paige is being held without bail. His trial is set for June 2017.