Crime
Pair found guilty of sexual assault captured on Snapchat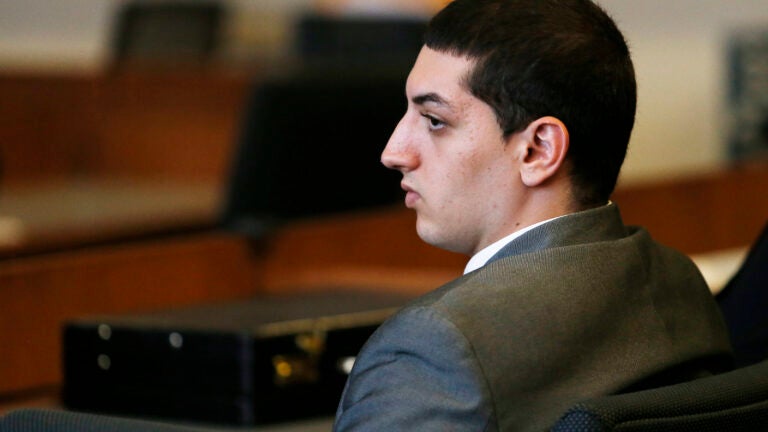 A man and woman accused of sexually assaulting a Saugus teenager were both found guilty of multiple charges in a Salem courtroom on Tuesday. The attack was recorded and shared on the social media app Snapchat by a third person.
Rashad Deihim, 21, and co-defendant Kailyn Bonia, 20, were convicted of attempted rape, assault and battery, and kidnapping of a 16-year-old girl after prosecutors said they assaulted her behind an elementary school in Saugus in September 2014.
Deihim was also found guilty of posing a child in a state of nudity. Bonia was found not guilty of the same charge.
Timothy Cyckowski, 19, of Saugus had previously pleaded guilty to sharing videos of the assault on Snapchat. Those videos were key to the prosecution's case, since the victim was intoxicated and said she remembered little of the encounter.
A witness, Sydnee Enos, who was also 16 at the time of the assault, testified to receiving four videos from Cyckowski. Though Snapchat videos disappear after viewing, the witness took screenshots, according to the Globe.
Enos testified that she saw the accuser holding up her hand, and telling the photographer to "stop," while Bonia pushed the accuser onto Deihim, according to CBS Boston.
The witness and her mother called the police, who said they found the accuser partially naked on a baseball field.
The original snapchat videos were not submitted into evidence after Judge Kathe Tuttman ruled that Snapchat would have to testify to the video's origin, according to the Globe.
According to prosecutor Kate MacDougall, Snapchat refused to testify.
Sentencing for Deihim and Bonia is scheduled for September 6.