Crime
Teen accused of encouraging her boyfriend to kill himself via text back in court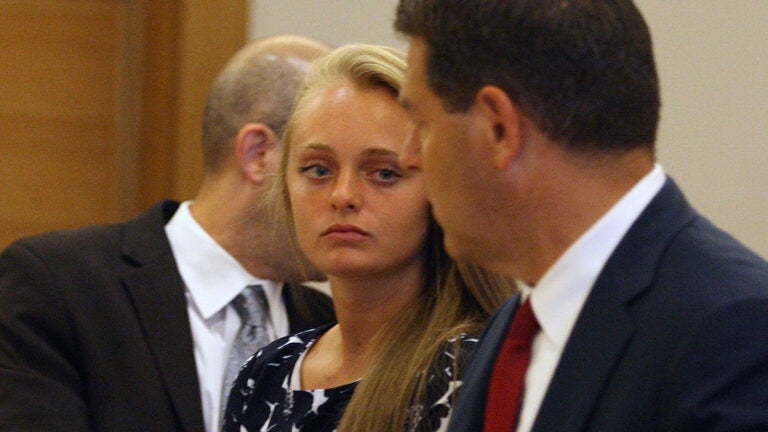 Michelle Carter made her first appearance in court since the state's highest court said she should face charges for encouraging her boyfriend to kill himself.
Carter, who will turn 20 in two weeks, was charged with involuntary manslaughter in the death of Conrad Roy III on July 13, 2014. She fought the charges to the Massachusetts Supreme Judicial Court, arguing that her texts to 18-year-old Roy — in which she discussed the best way he should kill himself and when and where he should do it — were nothing more than words. The SJC disagreed.
"The theme of those text messages can be summed up in the phrase used by the defendant four times between July 11 and July 12, 2014 (the day on which the victim committed suicide): 'You just [have] to do it,'" Justice Robert J. Cordy wrote in his decision.
On Friday, Carter was in Taunton Juvenile Court, seated between her attorneys in a blue and white dress, her parents in the gallery behind her. She remained stone faced, occasionally sweeping her long blonde hair over her shoulder, as her attorneys and the Bristol County assistant district attorney discussed future court dates.
Her attorney, Joseph Cataldo, filed 22 motions Friday, mostly concerning discovery issues. One, however, was a motion to suppress Carter's statements to police.
None of the motions were made available to the public immediately on Friday. The clerk's office said Judge Lawrence Moniz needed to review the motions first.
The case could go to trial as early as December, Moniz told the lawyers. The discovery motions will be argued Sept. 2, while the motion to suppress will be argued on Oct. 14.