Crime
State police launch hotline for tips in case of woman killed in Princeton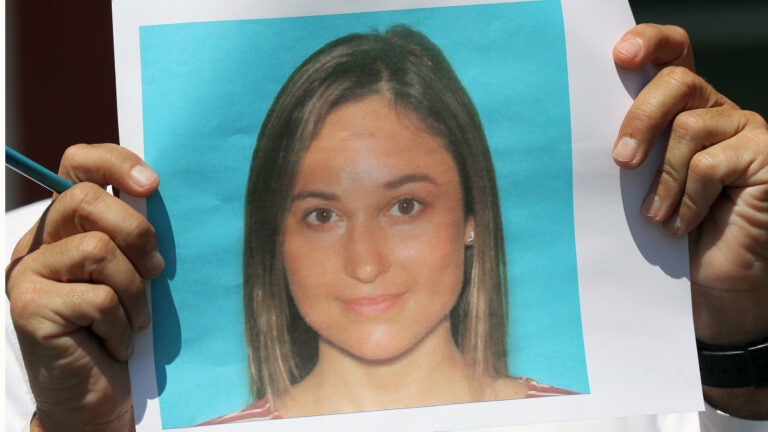 Massachusetts State Police have launched an anonymous tip line looking for clues in the case of a woman killed after she went for a walk along a country road in her hometown.
Anonymous Tip Line for Vanessa Marcotte homicide: 508-453-7589. Please call with any info. https://t.co/3MMZu9o1xZ pic.twitter.com/2k3mEjEKVn

— Mass State Police (@MassStatePolice) August 9, 2016
Vanessa Marcotte's body was found a half mile from her family's home in Princeton on Sunday evening. The 27-year-old, who was visiting from her home in New York City, went out for a walk around 1 p.m., according to the Worcester County District Attorney's office.
When she didn't return home by almost 4 p.m., her family contacted the Princeton police. Her body was found about 8:20 pm. that night in a wooded area off Brooks Station Road.
"We do not know if this was a random act," Worcester County District Attorney Joseph D. Early Jr. said in a press conference Monday. "We are asking the residents of Princeton and surrounding areas to use an abundance of caution."
Anyone with information can call the anonymous State police tip line at 508-453-7589.
An autopsy is being performed to determine the cause of her death. Sources told The Boston Globe that investigators believe Marcotte's body was burned and they are investigating whether her attacker sexually assaulted her.
Marcotte attended Bancroft School in Worcester, graduating in 2007 and moving on to Boston University, where she graduated in 2011, according to her LinkedIn profile. She worked several marketing jobs in the Boston area after college, starting to work at Google in early 2015.