Crime
St. George's investigator wants Rhode Island to overhaul its child-abuse law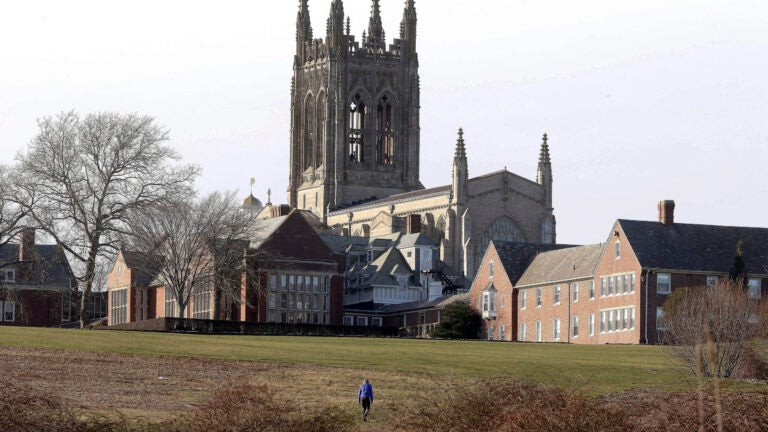 PROVIDENCE, R.I. (AP) — An independent investigation that found widespread abuse at the elite St. George's School is also advising Rhode Island to overhaul its law on reporting child abuse.
The state amended its mandatory reporting law this year in response to newly emerged reports alleging decades of sexual abuse at the private boarding school in Middletown. In July, Democratic Gov. Gina Raimondo signed a bill into law that makes it clear that schools must report suspected abuse to the state's child welfare agency and law enforcement within 24 hours.
But the investigation calls that change "just a patch on a tired statute" and suggests the entire law should be broadly rewritten.
The amendment "simply shifts the confusion from schools to other institutions," the report said. "Even under the statute, it appears that no one would be required to report abuse at a summer camp, even a sleep-over camp."
The critique of the Rhode Island law comes at the end of a 198-page report by Boston lawyer Martin Murphy that describes St. George's as a "private hell" for dozens of students in the 1970s and '80s who were sexually abused by faculty and staff. The school and the alumni survivors' group SGS for Healing hired Murphy to document what happened. He was also invited to make recommendations to prevent sexual abuse.
State lawmakers introduced a bill this year — informally known as the St. George's legislation — after two state agencies publicly clashed over the existing statute. Attorney General Peter Kilmartin, a Democrat, said in February he was outraged after the Department of Children, Youth and Families said it had no jurisdiction to investigate school abuse unless there is a custodial relationship between the alleged abuser and the child.
Rep. Marvin Abney, a Newport Democrat who introduced the legislation in the state House of Representatives, said the point of his bill was to "shore up any loopholes" and make it clear that school staff is responsible.
Murphy's report said that it's still confusing. The requirement that "every person" report child sexual abuse diffuses the responsibility too widely, the report said. It recommended narrowing the category of mandatory reporters to the professionals most qualified to notice abuse, including physicians, social workers and school employees, and require other employees to report abuse to a supervisor. Finally, it recommended that Rhode Island broaden access to its database of child abuse reports to prevent suspected abusers from getting new jobs working with children.
Kilmartin's office declined to comment on the recommendations.
The Department of Children, Youth and Families also declined to comment on the recommendations, but spokeswoman Kerri White said, "We always strongly urge anyone who suspects that a child is in danger to report it to our hotline or local law enforcement."
She said that when a call comes in, "whether we have investigatory jurisdiction or not, we make an assessment of a child's safety and take appropriate action to ensure the child has access to a safe home. We refer any suspicion of criminal activity or abuse to law enforcement for further investigation."
Abney said he's willing to consider changes to improve the law when lawmakers reconvene next year.