Crime
Prosecutors prepare to rest double-murder case against Aaron Hernandez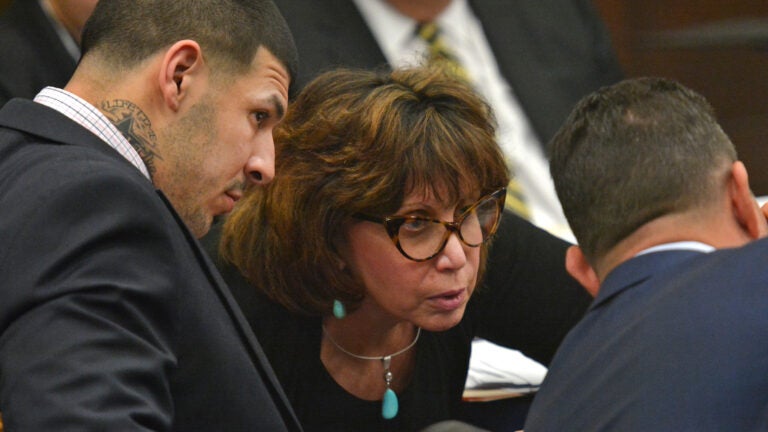 BOSTON (AP) — One of the final witnesses called by prosecutors in the double-murder trial of former NFL star Aaron Hernandez was the cousin of their star witness.
Alexander Bradley's cousin, Robert Lindsey, testified Friday. Lindsey said Bradley called him on Feb. 14, 2013, and told him that Hernandez had shot him in the eye a day earlier.
Bradley testified earlier in the trial that Hernandez shot him to silence him as a witness to two fatal shootings months earlier. Bradley told the jury he saw Hernandez shoot Daniel de Abreu and Safiro Furtado on July 16, 2012, after a brief encounter at a Boston nightclub.
Hernandez, a former tight end for the New England Patriots, has pleaded not guilty. His lawyer claims Bradley shot the men over a drug deal.
The prosecution is expected to rest its case Monday.