Crime
Police: Woman in Quincy pretended to be blind, robbed Friendly's employee with a knife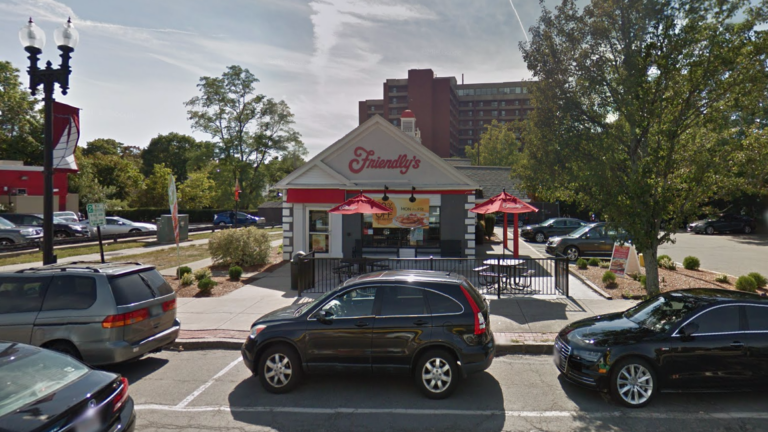 A woman at a Friendly's restaurant in Quincy claimed she was partially blind and then robbed a waitress at knifepoint, according to police.
In a Facebook post, Quincy police said that the woman arrived at the Hancock Street restaurant around 8 p.m. Sunday. She then asked a server to walk her to the restroom, saying she was partially blind and unable to get there alone, according to police.
Once they reached the bathroom door, the woman allegedly pulled out a black knife and used it to threaten the waitress, demanding that she hand over all of her money. Shortly after the waitress complied, the woman fled the store and headed south on Hancock Street, police said.
Police are still searching for the suspect, who has been described as a white woman with dark hair and a medium build. According to police, she was wearing a black jacket, a pink shirt, and black pants.
"We are working with local law enforcement and due to the ongoing investigation we cannot comment any further," Friendly's said in a statement to Boston.com.
Witnesses told police the woman appeared to be under the influence of drugs or alcohol.
https://www.facebook.com/QuincyPoliceDepartment/posts/823554064459069