Crime
A N.H. restaurant is offering free steak tips for 'tips' leading to a suspected burglar behind bars
"We are turning to all of YOU for any information leading to his capture, arrest and conviction."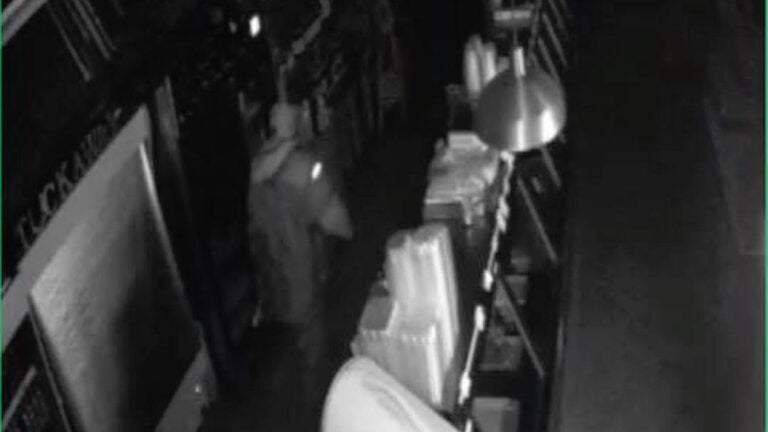 Help catch the suspected burglar that reportedly took over $25,000 from a New Hampshire eatery and get free steak tips for the length of his or her sentence.
No, this is not a drill.
Tuckaway Tavern and Butchery in Raymond is calling it the "Tip-off for Tips" promotion after workers discovered about $25,000 and change missing Tuesday morning.
https://www.facebook.com/209633805810471/photos/a.335660363207814/1872366422870526/?type=3&permPage=1
The theft happened around 1:30 a.m., and an employee discovered the money missing at 4 a.m. when they arrived at work, Raymond police said.
Along with steak tips, the restaurant is offering a $2,000 reward.
"We are turning to all of YOU for any information leading to his capture, arrest and conviction," Tuckaway's post said.
Raymond police are asking anyone with information about what happened to contact them.
https://www.facebook.com/TheTuckaway/posts/1699486430163522?__xts__%5B0%5D=68.ARDUzEDu6lzmJ0WlS526AWWvWx9h0Xrq_Jsn7FEmjfVBgNoxrqX5RHiEHNobD5R8w0l-ype3nfZ7ln3MJDlqPCOG6v4Z5lxuLigQezEaQ_f-iupX8hgjvpXt_1OX0XXhq2HEj3Y4NE61SkviJwFcPyOxsAQoBGVIHKXL6Zg1kE8GhDSB5LpGlQ&__tn__=-R