Crime
Jane Britton, a Harvard graduate student, was found murdered in 1969. Now authorities say they know who did it.
"Today I am confident that we are able to say that the mystery of who killed Jane Britton has finally been solved."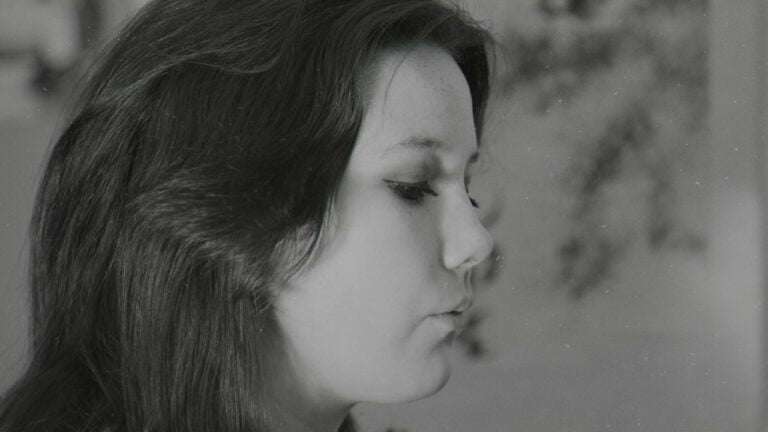 Nearly 50 years ago, Jane Britton, a 23-year-old Harvard graduate student, was found beaten to death and sexually assaulted in her University Road apartment, and, in the decades since, investigators have been unable to pinpoint who killed her.
That is, until now.
Middlesex County District Attorney Marian Ryan announced Tuesday that Michael Sumpter, a convicted rapist connected to four other sexual assaults, two of which also resulted in the death of the victim, was Britton's killer.
"For the past 50 years, the murder of Jane Britton has intrigued members of the public and has posed a number of investigatory challenges for law enforcement," Ryan said during a press conference, noting that "multiple teams of investigators" have followed up on the case over time. "As a result of their perseverance and the utilization of the latest advances in forensic technology by the Massachusetts State Police Crime Lab, today I am confident that we are able to say that the mystery of who killed Jane Britton has finally been solved. This is the oldest case that the Middlesex District Attorney's office has been able to bring to a resolution."
The case came down to DNA samples collected from when Britton died, plus those more recently taken from a willing male relative of Sumpter — Ancestry.com was used in the search for a relative, according to Ryan.
Sumpter died of cancer back in 2001 at age 54, Ryan said, 13 months after he had been paroled into hospice care from a 15- to 20-year sentence for a "stranger rape" that occurred in 1975.
Since his death, DNA evidence has connected Sumpter to the 1973 murder and rape of 24-year-old Mary McClain in her Beacon Hill apartment and the 1972 murder and rape of Ellen Rutchick, 23, found dead in her Beacon Street home.
Along with the 1975 rape he was convicted of, Sumpter is believed to have raped a woman in a Marlborough Street apartment in 1985 after he escaped from a work release.
The investigation into Britton's death on Jan. 7, 1969, revealed she had died soon after collecting her cat from neighbors and returning to her apartment. Britton, of Needham, had been out with her boyfriend, ice skating on the Cambridge Common and then visiting Charley's pub, in the hours before her death.
When Britton didn't show up for "very important exams" and her boyfriend couldn't reach her by phone, Ryan said he and those from a neighboring apartment were able to get in.
That's when they found Britton dead in her bed, according to the district attorney.
A witness said they heard someone on the fire escape of Britton's building that night; another saw a man running in the street nearby.
But the case went cold.
Sumpter had connections to Cambridge — he had lived there and attended school there, had a girlfriend there, and was working a job nearby where Britton lived less than a couple years before she was killed, Ryan said.
While much of Britton's family has died, her brother, now a minister in California, thanked law enforcement and others for continuing to pursue the case.
"A half century of mystery and speculation has clouded the brutal crime that shattered Jane's promising young life and our family. The DNA evidence 'match' may be all we ever have as a conclusion," the Rev. Boyd Britton said in an email. "Learning to understand and forgive remains a challenge."
"We know that every unsolved homicide leaves families, friends, and loved ones without the individual who has been the victim of the homicide, but that the burden is made particularly difficult when the family is left without answers as to what happened," Ryan said. "We know that this is often the most painful part, and it is my hope today, especially as we enter into this Thanksgiving week and into the holiday season, that finally knowing who is responsible for Jane's brutal murder will provide some consolation to Jane's surviving family and friends."
Watch the full press conference below:
https://www.facebook.com/wcvb5/videos/267654973940243/