Crime
The FBI is offering up to $10,000 for help in a New Hampshire farm extortion case
"The vicious shakedown of this family and the use of violence to intimidate them will not be tolerated."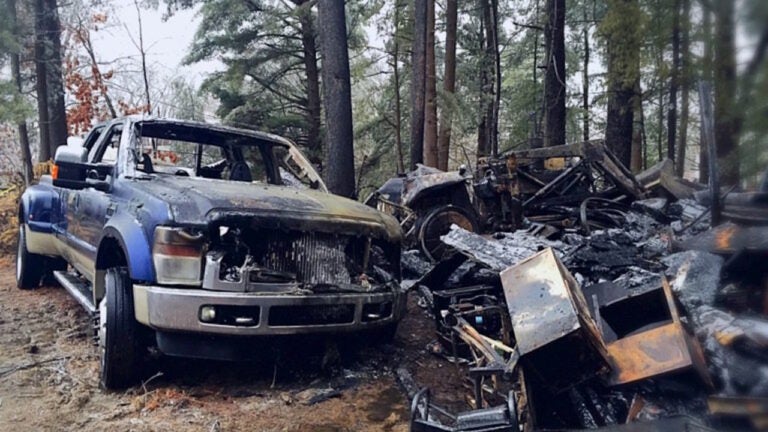 "I know your (sic) in," reads what appears to be a poem written to the owners of Rickety Ranch in Hollis, New Hampshire.
Over the past two years, the owners of the farm have dealt with letters like the one this passage was taken from attempting to extort about $250,000 from them, according to the FBI. Along with that, the farm has dealt with threats, property destruction, and animal cruelty.
"Just pay me know (sic) and you will win," the letter continues. "It will be simple and fast, I left instructions under glass, on your grass." 
Now, the FBI says it will award up to $10,000 to anyone who provides information on who is responsible. 
"We've been investigating this for approximately a year and a half," Brian O'Hara, a special agent with the FBI's Boston Division, said. "During that time frame, so many things happened."
The owners have received the letters since 2017. In return, the letter writer said they would "spare the family from harm," as well as help them settle ongoing matters with the Hollis town government, the FBI said.  
The owners have also dealt with their barn burning down in January 2018 — the FBI is still investigating whether this is related to the letters, according to O'Hara — as well as harm to their animals.
"There have been many, many acts," O'Hara said of the animal cruelty. "Some injured the animals, and some actually killed them."
Now the owners live with fear, including if something could happen to one of the children or youth that work on the farm, O'Hara said.
Rickety Ranch serves as an educational opportunity to get children and teens involved and interested in agriculture, according to the farm's website. Many of the youth come from difficult personal lives or have disabilities; the animals are rescues.
"It's actually like a charity," O'Hara said. "Now they're also worried that someone they hire might get hurt."
Posting one of the extortion letters was key, according to O'Hara. The FBI hopes someone might recognize the writing — it's done in a riddle or rhyming fashion.
"The vicious shakedown of this family and the use of violence to intimidate them will not be tolerated," Harold H. Shaw, special agent in charge of the FBI's Boston Division, said. "We're asking anyone with information about who is terrorizing them to come forward and share that information with us so we can put a stop to it and bring whoever is responsible to justice,"