Crime
Accused killer of Yarmouth police Sgt. Sean Gannon charged with attacking other inmate with razor
Thomas Latanowich allegedly left a 2-inch cut on the victim's face using an altered shaving razor.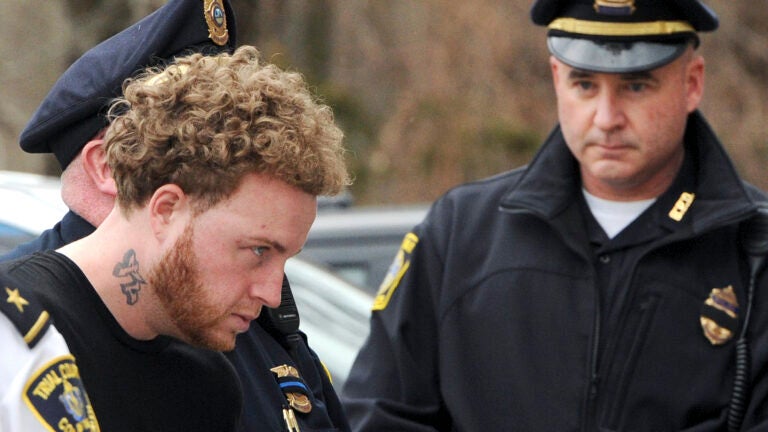 The man accused of killing Yarmouth police Sgt. Sean Gannon last year is facing more charges after authorities say he attacked another inmate with a razor.
Thomas Latanowich, 30, pleaded not guilty to charges of assault to maim and assault and battery with a dangerous weapon during a Jan. 16 video-conference arraignment, The Cape Cod Times reports.
Officials allege Latanowich attacked an inmate at the Barnstable County Correctional Facility in Bourne on Nov. 10, according to a statement from the Barnstable County Sheriff's office.
Video footage allegedly shows Latanowich and the victim talking to each other in a recreation area before the other inmate attempts to turn away as Latanowich pulls out an altered shaving razor and slashes the man across his face, the Times reports.
The victim suffered a 2-inch cut on his face and left ear with an additional gash on his arm, authorities said in a report. The sheriff's office described the weapon as a "small-straight-edged razor" that Latanowich allegedly pulled out of his waistband.
The two men fought each other, with Latanowich putting the other inmate in a headlock, before deputies broke up the altercation, the newspaper reports.
Latanowich, accused of shooting Gannon on April 12 as the officer tried to serve him an arrest warrant, is currently being held without bail on a first-degree murder charge.
A Falmouth District Court judge ordered Latanowich held on $1 million bail for his latest charges during his arraignment this month, according to the Times.
A pre-trial conference is slated for Feb. 15.