Crime
A Natick man allegedly beat his dog at an MBTA station
Michael Webb, 26, is facing an animal cruelty charge.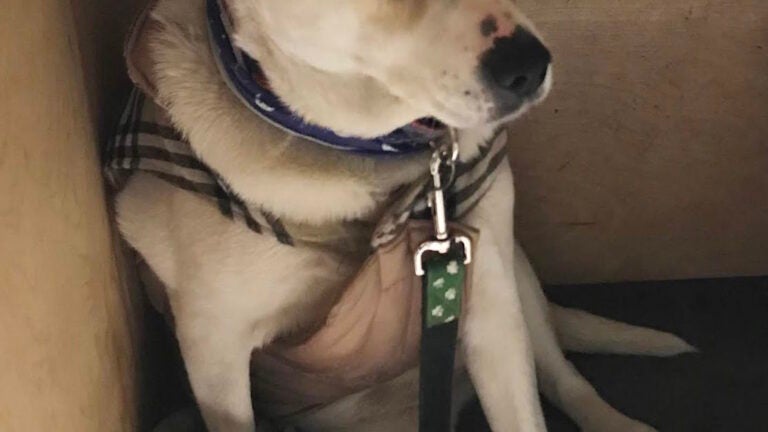 A Natick man faces an animal cruelty charge after police say passersby saw him "viciously" whipping and beating his dog with its own leash Tuesday evening at the Ashmont train station.
Transit police were called to the scene around 6:45 p.m., but, when they went up to Michael Webb, 26, "he suggested the officers needed more than two officers to take him," according to police. Webb stands about 6-foot-7 and is roughly 300 pounds, police said. More officers went to the scene, and Webb was arrested.
Coco, described as a "mixed breed," was taken by city animal control.
Police found out there was an existing warrant for an animal cruelty charge against Webb during the booking process.