Crime
N.H. man charged in wrong-way crash that killed retired Townsend sergeant and his wife
Ryan Kittredge, 31, faces charges including negligent homicide.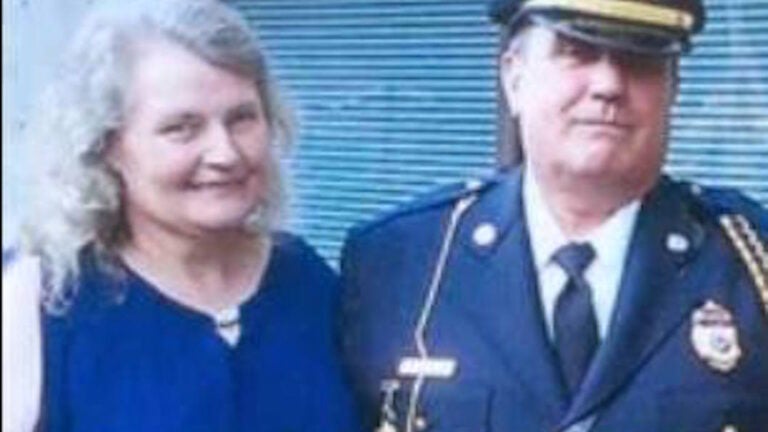 A New Hampshire man is facing felony negligent homicide and reckless conduct charges in connection with a wrong-way crash on Route 101 in Epping, New Hampshire, that killed a retired Townsend police sergeant and his wife on Jan. 10, according to court documents.
Ryan Kittredge, 31, turned himself in at the Epping police department Friday morning, according to New Hampshire State Police. A warrant was obtained on Thursday. 
Ryan Kittredge 31, of Derry NH to face Judge at 1pm Rockingham NH County Courthouse in wrong way fatal crash of retired @TownsendPD police Sgt John Johnson and his wife Heidi. Sgt. Johnsons service handcuffs used for custody transport. @boston25 @BostonNewsMan pic.twitter.com/VW83BSAEau

— Bob Murdock (@Boston25photog) January 25, 2019
The crash claimed the lives of John Johnson, 58, and his wife Heidi Johnson, 57, who both lived in New Ipswich, New Hampshire, formerly of Townsend, according to their obituary.  John Johnson retired from the force in 2018 after nearly 40 years, but stayed on part-time, state police said. 
"He relied on 'street smarts' and personal connections to get the job done. Sergeant Johnson touched the lives of many officers in the region from his participation with their field training," Townsend police said. "On a lighter note, he will be remembered fondly as the official "Grill Sergeant" for the Senior Picnic."
Officers used Johnson's service handcuffs when Kittredge was arrested, according to a Facebook post from Townsend Police Chief Rick Bailey. Kittredge's arraignment was scheduled for Friday. While state police said they believe impairment could have contributed to the crash, they're still waiting on the results of a toxicology report. 
Court documents show that a New Hampshire state trooper noticed "an odor of an alcoholic beverage" and that Kittredge's speech was "slow, mumbled [and] slurred" while on scene.
Kittredge has two prior drunken driving charges, according to court documents, noting that a state affidavit showed "overwhelming proof of wildly reckless conduct" that resulted in the Johnsons' deaths.
"The arrest of Kittredge is a step in the process to help bring closure to this terrible tragedy," Bailey wrote. "While nothing can bring […] John and Heidi back, knowing the justice system is in motion helps."