Local
HBO made a documentary about the Michelle Carter texting suicide case
The two-part film, "I Love You, Now Die," will be released this summer.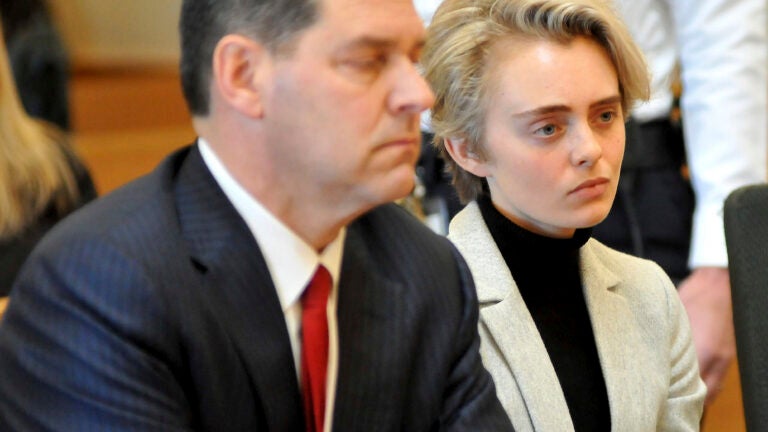 A new documentary on the Michelle Carter texting suicide case will be released by HBO this summer.
A "first look" trailer for the two-part series, "I Love You, Now Die," was released on Wednesday, and the documentary premiered at South by Southwest in Austin, Texas, on Saturday. According to the network, the film draws on interviews with those close to Carter and Conrad Roy III, as well as the notorious messages between the then-teens that captured international attention.
"While many believe that Michelle Carter's texts urging boyfriend Conrad Roy to end this own life are immoral, the film asks: Is it criminal?" a description of the documentary from HBO reads. "With unprecedented access to the families, friends, and communities that were forever changed by the Commonwealth vs. Michelle Carter, this series follows a story that has wider implications for society at large, online and in real life."
Carter, 22, of Plainville, was sentenced in 2017 to serve 15 months in jail, after a judge found her guilty of involuntary manslaughter for encouraging her suicidal boyfriend to take his own life in 2014 through dozens of text messages.
Her lawyers have said they will continue to fight her conviction.
According to HBO, the documentary on Carter and Roy is part of an "unofficial trilogy" of films looking at cases involving the intersection of technology and the law.
Director Erin Lee Carr told the audience at the premiere of the film that she took an investigative approach to the story, saying she believes "I Love You, Now Die" is about accountability.
"It's about tying the pieces together and creating a compelling but journalistic portrait of what happened," she told the audience, according to HBO. "There's a trial and then we get to take what happened and wonder what it means. What I love about filmmaking and about figuring this out, is sometimes you can shift what happens after."
Carr, daughter of the late New York Times columnist David Carr, reportedly asked the audience after the screening whether they thought Carter should have been convicted in Roy's death and only three people raised their hands.
"I love you, now die," the documentary of the Michelle Carter case premiered last night at #SXSW. Director @erinleecarr asked the packed audience if Carter should have gone to prison for the death of Conrad Roy. She seemed stunned when only 3 people raised their hand.

— Maria Cramer (@GlobeMCramer) March 10, 2019
The director told BuzzFeed News that she wanted to lay out the arguments from the prosecution and the defense with the documentary and then allow the audience at the premiere to be Carter's "jury" when she asked if the 22-year-old should have been sent to jail for her role in her then-boyfriend's death.
"If we're the jury, are we going to convict her? So when three people out of that giant audience raised their hand, I was just like, maybe she would not have gone to prison," Carr said.
#ILoveYouNowDie director @erinleecarr on Michelle Carter: "Maybe she would not have gone to prison" if she'd been tried by jury pic.twitter.com/rhdjF4y0aB

— AM2DM by BuzzFeed News (@AM2DM) March 11, 2019
A release date for the film has not yet been set.