Crime
Man accused of assaulting his mother with a meat tenderizer arrested in Vermont
Ian Crowley had been the subject of a manhunt since Wednesday night.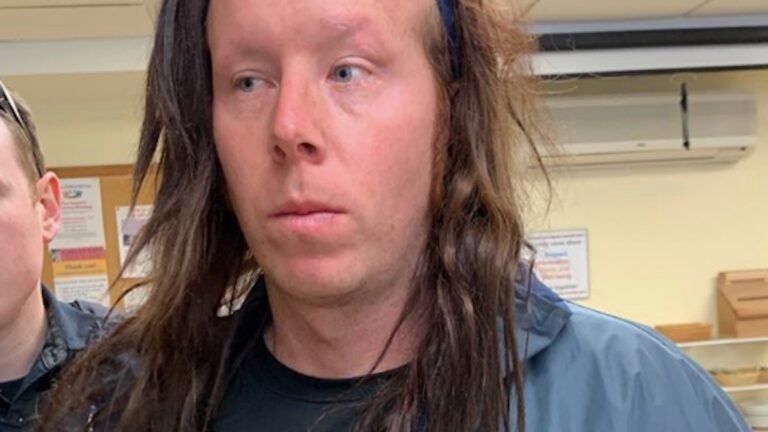 The man accused of attacking his mother with a meat tenderizer in Walpole was found and arrested in Vermont, police said.
Walpole police had been searching for Crowley since Wednesday night when around 7 p.m. they said he allegedly was involved in an assault and battery with a knife in Common Street's 500 block. He took off on foot in a dark Fila jumpsuit, they said, leading to a manhunt.
While police originally said the weapon used was a knife, multiple news outlets said police later clarified that it was a meat tenderizer — and the victim was his mother.
Over the past couple of days, K-9 units had been used to search around Common Street for Crowley. The state police's Air Wing also searched around Jarvis Farm Thursday night.
Common Street Neighborhood Advisory: @WalpolePolice and K9 will have a continued search presence today in areas on and off of Common Street. This is a continued effort to search and there is no new information to report. We apologize for further disruption.

— Chief Carmichael (@WalpoleChief) April 5, 2019
https://twitter.com/WalpolePolice/status/1113962914971553792