Crime
A teen girl was coerced into sex and held in a dog cage. Her captor will serve no prison time.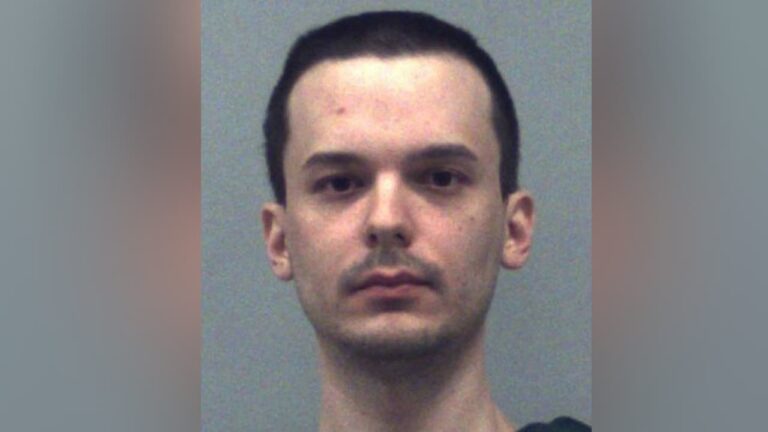 The teenager's voice cracked as she stood before a Georgia courtroom and faced the man who had kept her in captivity for more than a year, allegedly forcing her to have sex with him and keeping her in a dog cage for so long that she developed back problems.
The psychological damage that Michael Wysolovski had inflicted on her when she was 16 and 17, she told the court, was "beyond imagination" and had permanently broken her spirit. After meeting her in an online forum for people with anorexia, the man, who was almost twice her age, had manipulated her and taken advantage of her mental illness, leading her to believe that her life would be ruined if she ever gained weight, she said. Holding tight to a stuffed animal and reading from a prepared statement, she recounted how he had put her through "water torture" that left her with a debilitating fear of showers and rainwater. Since being rescued by police in June 2017, she added, she had tried to commit suicide three times.
"I severely mutilated myself, hoping that I would become unlovable so no one would hurt me again as Michael Wysolovski did," she told the courtroom at his plea hearing last week. "I am permanently disfigured."
That same day, her captor was allowed to walk free.
Wysolovski, 33, pleaded guilty last Thursday to first-degree cruelty to children caused by "excessive physical pain during sexual intercourse" and interstate interference with custody, the Atlanta Journal-Constitution reported. Although he was handed a 10-year sentence, the terms of his plea deal stipulated that he would get credit for the eight months that he had already served in jail, and will spend the remaining nine years and four months of his sentence on probation. He will also be required to register as a sex offender.
The sentence is the latest example in a long list of cases that have led to outrage over how courts respond to accusations of rape and sexual assault. On the same day that Wysolovski learned that he wouldn't be going to prison, a judge in Watertown, New York, sentenced a school bus driver who had pleaded guilty to raping a 14-year-old girl to 10 years probation, going against the wishes of her family, who wanted to see him jailed.
Family members of the victim in the Georgia case told WSOC that they would have liked to see Wysolovski behind bars. But they also said that they wanted to spare her the stress of reliving her trauma during a trial, highlighting the difficulty in prosecuting such cases.
The teenager, whom The Washington Post is not naming because she is a victim of sexual assault, first met Wysolovski in an online anorexia forum when she was 15. She told him that she was unhappy at her home in North Carolina, and he convinced her to come live with him in Georgia, the Journal-Constitution reported. In May 2016, after turning 16, she walked out and met him by the side of an interstate highway. Her parents reported her missing not long afterward.
Initially, the victim entered a "consensual nonconsensual" relationship with Wysolovski where she agreed to participate in bondage and other erotic sexual acts, and act out nonconsensual sex acts, Gwinnett County Assistant District Attorney Michael DeTardo said at the plea hearing last week. Over time, Wysolovski began violating the boundaries that they had set up. He refused to use "safe words" that would indicate that she wanted him to stop, and would use physical violence to coerce her.
The victim had also initially asked Wysolovski to control her food intake as part of their sexual relationship, the prosecutor said. Later, he began using food as a form of punishment. He dictated how many calories she could consume each day, and would ban her from eating anything the next day if she went over the limit, police wrote in an arrest warrant, noting that doctors had determined her to be malnourished.
When she tried to leave, Wysolovski wouldn't let her. He had installed a floor-to-ceiling gate that prevented her from leaving her room, and told her that she would be arrested if she tried to leave the house, authorities said. Her father said in his victim impact statement that she had repeatedly been held in a dog cage, which led her to contract ringworm and suffer from back problems, the Journal-Constitution reported.
Wysolovski, then 31, was arrested in June 2017 after federal agents raided his home in the suburbs of Atlanta. The victim, by then 17, had met someone else on an anorexia forum – this time an American woman studying abroad in Romania. She told the woman that she had been reported missing, and sent her a photo of the view from her window because she wasn't sure exactly where she was. The woman contacted the FBI.
During his plea hearing last week, Wysolovski reportedly told Gwinnett County Superior Court Judge Timothy Hamil that he thought he was "helping" the teenager escape a bad situation at home, a suggestion the judge rejected.
"I can't see even the most twisted definition of what you did as help," Hamil responded, according to the Journal-Constitution. "I don't see any emotion from you. I don't see any remorse from you."
After his arrest, Wysolovski was charged with rape and aggravated sodomy, but DeTardo told the court last week that those charges were being dropped as part of the plea deal because they would have been hard to prove. Because the relationship had initially been consensual, the "gray area" made it potentially risky to take to trial, he said.
The prosecutor also noted that since the victim had been 16 – the age of consent in Georgia – when she went to live with him, Wysolovski couldn't be charged with child molestation.
Another complicating factor was how badly scarred the teenager was after 13 months in captivity. DeTardo said that Wysolovski's attorney wouldn't accept to a plea deal that included prison time, meaning that their only option would have been to head to trial. But the victim and her family indicated that they didn't want to do that, since she already had severe mental health issues and could potentially be re-traumatized by the experience.
"She would be attacked again by you and your attorney," her father told Wysolovski in his victim impact statement.