Crime
N.H. woman charged with drunk driving after leaving gas station still attached to fuel nozzle
"Drunk drivers always think they can drive fine…."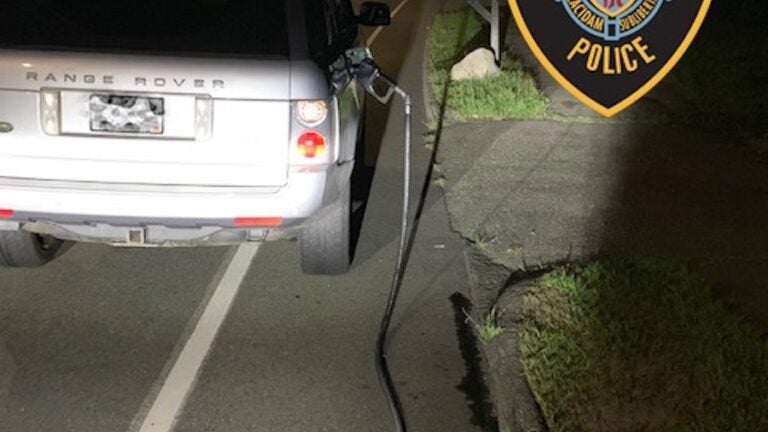 A concerned bystander called Wilmington police Friday night about a Range Rover driving erratically. The car reportedly ran a red light, but there was something else strange about it.
A nozzle from a gas pump was still hooked to the SUV. 
"Drunk drivers always think they can drive fine…." a post about the incident on the Wilmington Police Department Facebook page read.
Officers caught up with 24-year-old driver Alicia Esquilin around 11 p.m. on Shawsheen Avenue, according to police logs. The New Hampshire woman was charged with operating under the influence, negligent operation, and having an open container.
Police say the fuel nozzle was returned to its "rightful owner" at AL Prime Energy in Woburn.