Crime
A N.H. woman said her neighbor assaulted her. But the blood was fake and her black eyes were makeup, police say.
The woman was subsequently arrested.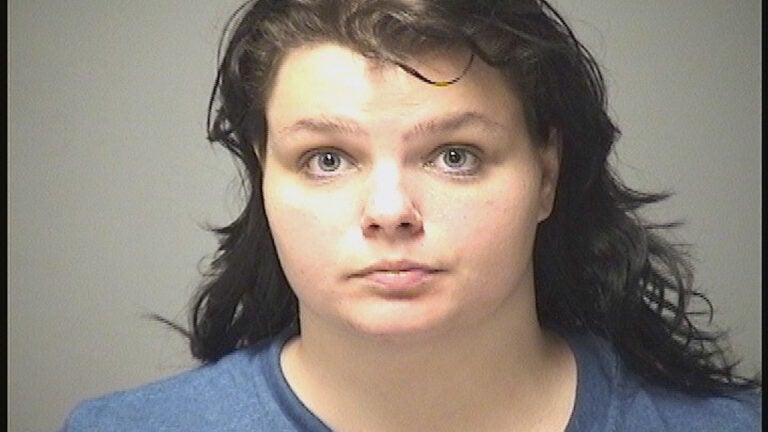 A Manchester, New Hampshire, woman called police Monday night to report that her neighbor had assaulted her, but, when officers investigated, they found a tube of Vampire Blood usually used for Halloween costumes, police said.
Now, Christie Benoit, 20, is facing charges of giving police a false report and falsifying physical evidence, according to authorities. She's scheduled to appear in Hillsborough Superior Court on Aug. 22.
Police were called to the scene at 75 Prospect St. around 9:40 p.m. There, they spoke with Benoit, who said her neighbor "had broken down her door, punched and scratched her."
Police said Benoit had black eyes, plus scratches on her arm and leg. Her shirt had red stains on it.
"She told officers the assault had caused the black eyes and also her nose to bleed," police said.
In the home, officers found what they initially thought was blood in the kitchen, living room, and bathroom, plus a coffee table out of place and a broken plate.
But after looking at the red fluid on a paper towel and on the floor, police figured out it wasn't blood. They also found the tube of Vampire Blood and determined that Benoit's eyes had makeup around them. Benoit was subsequently arrested.
https://www.facebook.com/ManchesterNHPolice/photos/a.527246454090981/1392371070911844/?type=3&__xts__%5B0%5D=68.ARCcFEsd_HZTakfiCFY0jRqG1Nurt9kPWwuxKCcudgzV8_pfMy4uevBexmmdy392v36uegjw6pfjSvPPH8zR_n88ml4nUBggT8zBW1Yotc0ruShoGxBuymrSU_7AkHpHIjM47CLKcrigDYG5FNcg5Usdi3NmNR0ZT7xURd91TWZvL08nBdHh5U7MoSO_tzoSvZ0P5TiMHdM2vIDXuHdZdQYRwa6QJwMxAf5mOr6m4AAmtNWWI2uMIaaSRom91Uq_cm-ee3aGAzLSChpuHuyUMEvh-l_-r7xsCE9_rJOnSwcOVHCvu_b3hAhibCDvLIh1suT8vxRGlokaWJnCAoLE74RNaQ&__tn__=-R