Crime
A Westfield detective told police his wife shot herself with his service weapon. Now he's being charged with murder.
Brian Fanion was arraigned on a first-degree murder charge Thursday.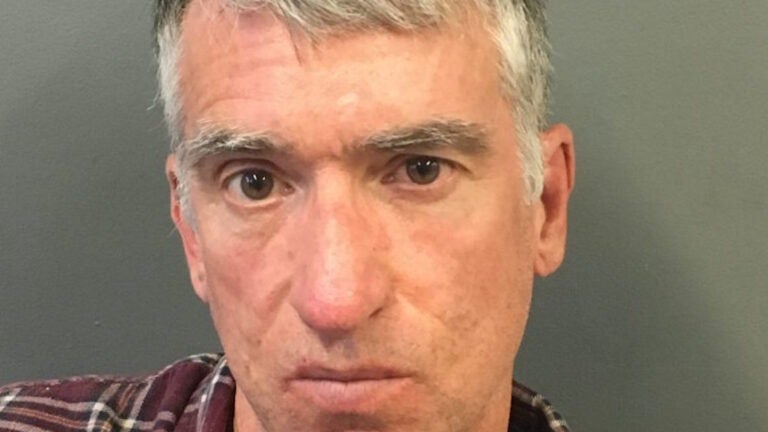 When officers responded to a report of a suicide at a now-former Westfield police detective's home in May 2018, he allegedly told authorities his wife had grabbed his service weapon and shot herself while he was home for lunch.
Now, he's being charged with her murder.
Brian Fanion, 55, of 9 North Road, Westfield, was arraigned on a first-degree murder charge Thursday morning in Hampden Superior Court in the death of his wife, Amy Fanion, 51, according to a news release from the Hampden County District Attorney's Office. He's being held without bail, and his next court appearance is slated for Jan. 9. The arraignment followed an indictment handed down by a Hampden County Grand Jury on Wednesday, the release said.
It was back on May 8, 2018, that authorities went to the Fanions' home following a 911 call Brian Fanion reportedly made. He told authorities that his wife had turned his service weapon on herself; she was determined dead on scene, the release said.
The next day, the Office of the Chief Medical Examiner determined Amy Fanion's cause of death to be a gunshot wound, but left the manner "undetermined pending additional analysis," according to the release. State police detectives and the district attorney's office then obtained a search warrant for Brian Fanion's home, as well as a warrant that would allow them to investigate digital devices, like computers and cell phones.
"Forensic examinations were later conducted on these items that revealed incriminating evidence," the release said.
"During the course of the investigation, numerous interviews were conducted, and various investigative resources were utilized," authorities added. "Experts in ballistics and pathology were consulted in order to advance the investigation."
Fanion — who retired from his detective position last year, according to the police department — was arrested at his home after the indictment came through, the release said.