Crime
Man brandished gun following 'roadway altercation' on I-95 in Danvers, police allege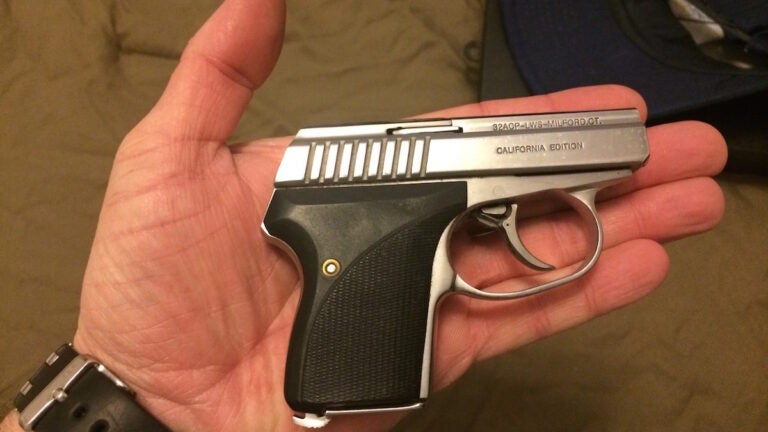 A man allegedly brandished a pistol at another motorist as he traveled on Interstate 95 in Danvers Saturday morning.
The incident was reported in a call to Massachusetts State Police around 7:35 a.m. from a driver who said another motorist flashed the gun at him while they were both driving on the highway, officials said in a statement.
"The suspect vehicle was reported to be a [gray], Nissan Sentra and was traveling northbound in the area of Exit 50," state police said. "Troopers converged on the area and Trooper Patrick Haynes of the Commercial Vehicle Enforcement Section located the vehicle traveling northbound in the area of Exit 52 in Boxford and stopped the vehicle near Exit 53 in Newbury."
Troopers found a Taurus Spectrum .380-caliber pistol with a fully loaded magazine inside the car, police said.
According to authorities, officials determined through an investigation that there was probable cause to believe the driver — Matthew Meserve, 31, of Rollinsford, New Hampshire — brandished the gun "at another motorist while they traveled on the roadway following a roadway altercation."
Meserve was also not licensed to possess the gun, police said.
He was arrested and charged with assault with a dangerous weapon (firearm), possession of a firearm without a license, possession of ammunition without an FID, and carrying a loaded firearm, officials said.
Meserve was held on $1,000 bail and was slated to be arraigned Tuesday in Salem District Court, police said.