Crime
Bampumim Teixeira, convicted of killing 2 Boston doctors, gets life in prison without parole
Teixeira was found guilty of the doctors' murders by a jury on Tuesday.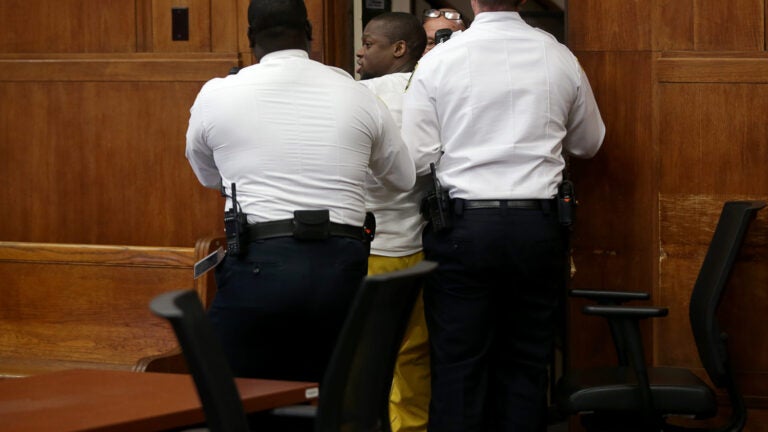 Bampumim Teixeira, the man convicted of killing Boston doctors Lina Bolanos and Richard Field in their South Boston penthouse in May 2017, was sentenced Friday morning to serve life in prison without the possibility of parole, according to multiple reports.
Teixeira will be sent to Walpole's Cedar Junction prison, according to Shelley Murphy of The Boston Globe.
Bampumim Teixeira is standing in another room, displayed in the courtroom via video link, as the clerk reads the sentence: natural life at Cedar Junction prison in Walpole for killing doctors Lina Bolanos and Richard Field.

— Shelley Murphy (@shelleymurph) December 13, 2019
Teixeira, 33, was not in the courtroom during sentencing; he sat in a room outside the courtroom and watched the hearing via video conferencing. He was removed from the courtroom twice on Tuesday before a jury found him guilty of murdering both doctors, who were engaged to be married, plus armed home invasion, kidnapping and armed robbery.
The sentencing hearing was emotional at times as the victims' families addressed the courtroom.
Jason Field, Richard Field's brother, speaking through tears and often pausing to gather his thoughts, described how the family gathered on what would have been Richard's 52nd birthday, which happened to be during the trial.
"We try to keep Richard and Lina alive now," he said.