Crime
Transit police arrest man after alleged assault, robbery at Back Bay station
Anthony Zaniboni, 33, was located on Summer and Chauncy Street where he admitted to the robbery, police say.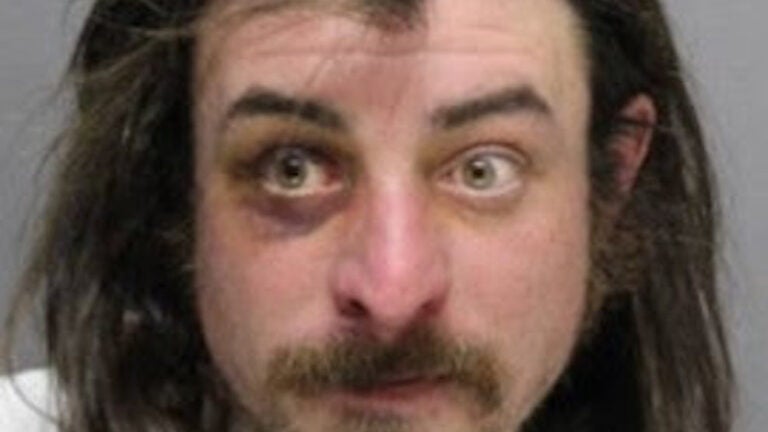 Transit police arrested a Boston man, 33, after responding to a reported robbery on Saturday at the Back Bay station and conducting a nearly three-hour-long search for the suspect, according to a Transit Police Department news release.
The man, Anthony Zaniboni, was located around noon Saturday on Summer and Chauncy Street in Boston —  about a mile from the scene of the incident — matching the description given to police by witnesses. 
Officers said they located the victim, a 62-year-old man, at about 9:30 a.m., along with witnesses who detailed the incident, explaining that as the victim stood on the Orange Line platform, he was assaulted in the back of the head with a closed fist. 
Police said witnesses told them the assailant took the man's sunglasses and then struck him again, causing him to fall to the ground. Police reported witnesses saying that the man continued to strike the victim's head and face while he was on the ground.
Once transit police located Zaniboni, they reportedly approached him and discovered several warrants in existence for his arrest issued out of Boston Municipal Court for assault and battery on a police officer, assault with a dangerous weapon, malicious destruction of property and trespassing. 
Police said Zaniboni had the victim's sunglasses and admitted to the robbery before they placed him into custody and transported him to department headquarters for the arrest booking process.
https://www.facebook.com/MbtaTransitPolice/posts/2653707734715401?__xts__%5B0%5D=68.ARBvb7CYe87yaz9ZQHCY316X-Yfj8t5k-4mCB1EWlPiUn3bjmxGazf5kDi-YDJwNYd4LA_LFK8_mxurMHwFFhTf5yxvXpxWdmxZDWl9lPyaTjBdqsCFriwuUp76kW9Suy-57r3sWnDqpBTFInqJ7YPrFpc_JS3vDksUa7KRr7NPVaZ4922LI4MZNrUbwFTbnfPWw0CjA-7LCe4qFAcxo2wZ7vAIWXErAZ14UguWezfSpiAsXiWs5vI5YW5_js_39X7IFUFRuU9IWITLiQ7oraqGdluPuhDKWZHPav2ITwQOxZWcO6LAiaUArqOG9QaiKiMYS1B89ZtOaNuvpyY_nN4–iw&__xts__%5B1%5D=68.ARDagbAsBg3PcMAkVO3Mx1gl64sSoiwv6r61vbiryghSHfdzPZrWMe80EdzUsgEgLgRqg2tYqqXwulvyZV-38wwmuSq2NO3V5W1E97GyRcJ4uKrekqKz6xkshsFOYnZspPkqCOk-Wr3NOg2Btk7guIrOK3O6-qAPOsfNty2n1GW7y54sqSEXdIK1b368BcL4wTWOh2NhEIk18YR0noggB4rRbQQVGbJt2LXbgwzB142j8s1ysGh7SCP76nlC1a7HoVe_-eJGknkh8JLWDa4oGUA1LYIKHUCVyONRr2gv7gwDMPXmS5bWDOYpMpBTCAQZaec4vMpLRwYewNvBRaD9EFlFHw&__tn__=-R