Crime
Man arrested after allegedly putting his shoes in another passenger's bag on commuter rail
The 30-year-old, transit police said, appeared intoxicated and attempted to assault an officer.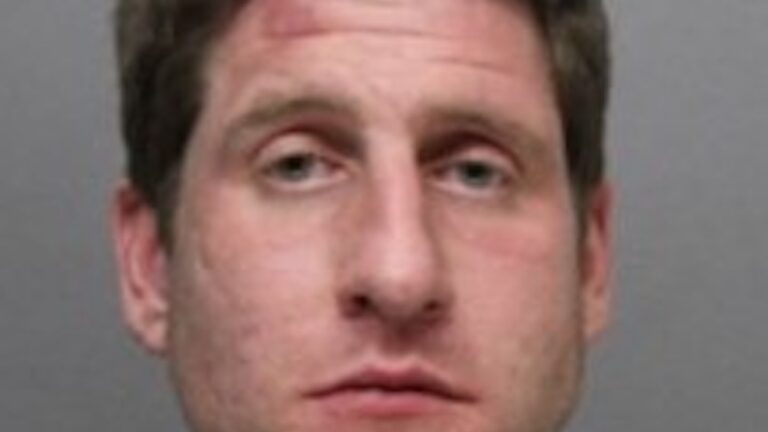 A Chelmsford man was arrested after allegedly removing his shoes, placing them into another passenger's bag and then "yelling for no apparent reason" while on the commuter rail, MBTA transit police said in a news release. 
The 30-year-old, Brian Langner, was reported to police around 6:45 p.m. on Wednesday in North Station. 
Police said they met with witnesses who reportedly said the man had taken off his shoes and put them inside another person's bag before yelling.
"Officers approached Langner, who appeared intoxicated, and attempted to remove him from the train," the release read. "Langner attempted to … strike the officer in the face" with a closed fist, police reported.
Police said they avoided Langner's punch, then struggled with the man before arresting him.
He was taken to the transit police's headquarters for the arrest booking process.
https://www.facebook.com/MbtaTransitPolice/posts/2716797748406399?__xts__%5B0%5D=68.ARAtW-Zws0GKSvgsEXTS6pMt7OBA23JOjW6q9K09AxSJ57Qkexql9ZrCX6DlnoqJwqPjBzvzzoTTf9GuMXiAM0kMrpBCbu-y70WBqlors2m3IioedCELAhVOPmh3BafOISwmqWCK5OCOOzjet7Uzz-VYzU6ICFp6jQyTXj3q1AxXiuZCfqMW_Rc32PrBISqi6Qzr9ybxfERD48BoP6UHRCD7SKCTYBvBZG0QhRlD1WZ0O313a6lPk0h-Su8YIaGyUjTY4V1czIZfTJyXImFOorU1Tu4EX1xMX6tT2TznL08vDh0jf5lq-1SKzO5raFfMA8CUeE1nbowAu2mQ0C3Z0jQR0w&__xts__%5B1%5D=68.ARBbSMaEIFXGOvGzX4du7Ncu5pK17_M_Ue4KCkz-3uAs3YXcZyPtcaJh5T0sTOBnqQX3xlmnMnZo_WWjiZlu1xsB_zw96zs3kGIG9xducA3XiBSW2tiFJcN_SRYQ8dDBmgnX6dgeobjnF-xSxrNrAniFss5bKX0qBMlNaRSrCooI2mFjOvZ_eeMJVhhQXSOpdQnj8HxUk10yCds0yPhAEqx2VJecDoPm9xmBHUKVLfJdqMAQPm3-9tZtjDWTye_zRabK7tZEFxvyEdVTQjxuns5xcInCnRn9utv1mGua9Lzocl1NDxegdijstpPSvmRJLWv7d_T6jXA7SdvTVra67xPVbA&__tn__=-R