Crime
Driver charged in 'horrific' Florida crash that killed 4 members of Mass. family
The 26-year-old man is in custody.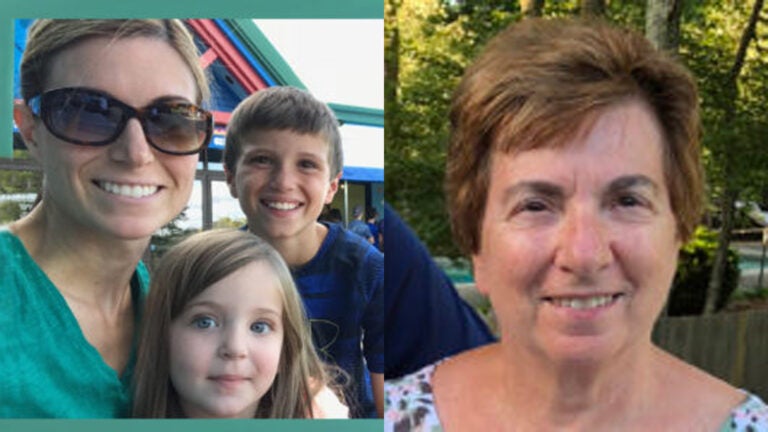 A man has been charged in the Florida crash near Disney World that killed four members of a Massachusetts family last month, authorities announced Monday.
Lucas Dos Reis Laurindo, 26, has been issued a ticket for careless driving in connection with the crash on Feb. 18, Florida Highway Patrol said in a statement. It is "the strongest charge that could be made against him" under the state law, the law enforcement agency said.
"Under Florida law there is a mandatory court appearance for the violation," police said. "The Florida Highway Patrol has been in contact with the families involved in this horrific crash and continues to send our condolences, as they recover."
The police investigation into the crash determined that Dos Reis Laurindo was at fault in the multi-car collision that killed Julie Smith, 41, of Whitman; her mother, 76-year-old Josephine Fay; and two of her children, 5-year-old Scarlett and 11-year-old Jaxon.
Authorities say the crash, which took place in the southbound lane of State Road 429 around 5:29 p.m., occurred when traffic slowed due to congestion. The investigation found Dos Reis Laurindo, of Kissimmee, Florida, failed to slow the pickup he was driving and struck the back of the van carrying eight members of the Fay/Smith family. The van, driven by Shane Smith (Julie's husband), overturned after the impact, and two other vehicles were struck after the initial collision.
Julie Smith, Scarlett Smith, and Josephine Fay died at the scene. Jaxon Smith died the next day at a local hospital.
The surviving members of the family, 76-year-old William Fay, 43-year-old Shane Smith, 10-year-old Shalie Smith, and 5-year-old Skylar Smith, sustained minor injuries and have since been released from the hospital.
A memorial service for their loved ones was held in Weymouth on Feb. 28.
Florida Highway Patrol said at the time of the crash that Dos Reis Laurindo cooperated with authorities investigating the crash. According to police, he was arrested on Feb. 28 by federal law enforcement for a visa violation and is currently being held in Glades County Jail. He was issued the ticket for careless driving last week.
The date for his court appearance was not immediately available.