Crime
Charles Jaynes, convicted of killing Jeffrey Curley, 10, admitted to the crime during his first parole hearing
"I'm here to take responsibility for my murder of Jeffrey Curley."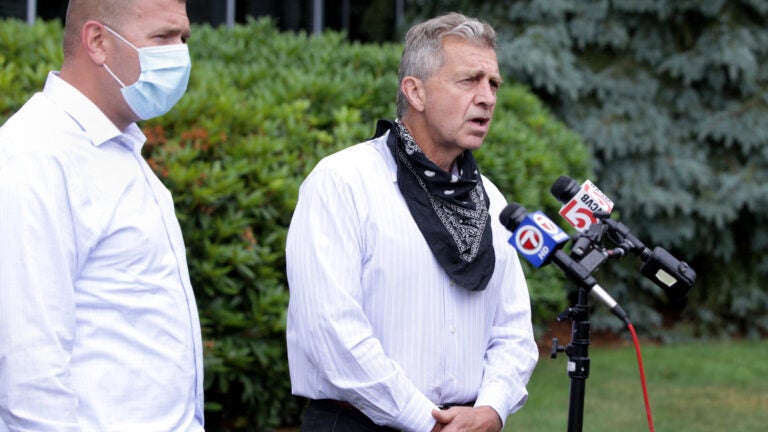 It's been more than 20 years since 10-year-old Jeffrey Curley was kidnapped and murdered by two men, and at a parole hearing Tuesday, one of them confessed to the killing for the first time.
During a video conference, Charles Jaynes admitted for the first time since the 1997 killing of the Cambridge boy that he did it. Jaynes has been serving a life sentence since he was convicted of second-degree murder in 1998. Salvatore Sicari, Jaynes's codefendant and friend, is serving a life sentence after being found guilty of first-degree murder; he is not eligible for parole, according to The Boston Globe.
Jaynes and Sicari, who knew the Curley family, allegedly told Jeffrey Curley that they had a bicycle for him, and got him into a car. Afterward, Jaynes said he smothered Curley with a gasoline-covered cloth. He and Sicari then put Curley's body in a container while at his apartment in New Hampshire, Jaynes said during the hearing, according to the Globe. Curley's body was thrown into a Maine river. Authorities later found that Curley had been sexually assaulted.
"I'm here to take responsibility for my murder of Jeffrey Curley," Jaynes said during the hearing, the newspaper reported. "The DOC [Department of Correction] does not make it easy for an inmate when he wants to acknowledge that he's guilty of the crime that he's been convicted of, and the parole board is the only way … I have to be accountable for my actions."
The parole board cited Jaynes's troubles while behind bars, including threats he's reportedly made, as well as not attending sex offender programs.
Jeffrey Curley's family was at the hearing.
"This guy's a con man," Robert Curley, Jeffrey's father, said during the hearing, according to the Globe. "Just watching him here today, it's almost comical. He can twist things, he can change things to fit his own agenda."
Barbara Curley, Jeffrey's mother, said her two grown sons can't trust people around their children because of what happened to their brother. She asked the board to delay giving Jaynes another hearing for five years or more due to the hardship of the process.
"I will never have another happy kid," she said. "My heart is broken. I will be haunted and devastated for the rest of my life."
Since his conviction, Jaynes has appeared in court before, asking for a name change, an event the Curleys attended. This was back in 2012, and Jaynes asked for his name to be changed to  Manasseh-Invictus Auric Thutmose V, a move he claimed would fall in line with his new Wiccan beliefs.
"He's a master at this,'' Robert Curley told a judge at the time. "The things that make Charles Jaynes so dangerous is the well-spoken words he had today, the nice, soft demeanor he has today.'
"But I tell you, Charles Jaynes is the face of evil, pure evil, and that's what makes him so dangerous."
That name change request was later denied.
The parole board will take comments for several weeks before making a decision. Gloriann Moroney, chair of the parole board, questioned Jaynes's decision to admit to the crime publicly, according to the Globe.
"Doesn't that seem to benefit you, by making this declaration in a public forum rather than contacting the district attorney's office, like you mentioned, or contacting police?" Gloriann Moroney questioned. "I think you have a lot of work to do, Mr. Jaynes. I think you have a tremendous amount of work to do in terms of day-to-day adjustment, as well as addressing the nature of your sexual deviance."
Robert Curley, along with his son, Shaun, said they can't forgive Jaynes for what he did, according to 7 news.
"He doesn't belong out of his cell," Shaun Curley said, according to the news station. "He's a monster, he belongs in jail until the day he dies."
https://twitter.com/Bward3/status/1277706849563873283