Crime
Police: Virgin Mary statue burned at Dorchester parish, arson investigation underway
Police were called to the burning statue around 10 p.m. Saturday night.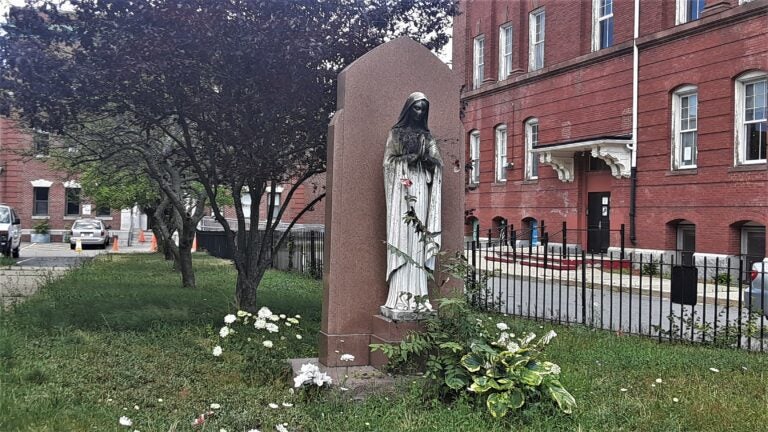 Boston police are conducting an arson investigation after someone reportedly set a Virgin Mary statue on fire at Saint Peter Parish in Dorchester.
Police were called to the area near 284 Bowdoin St. around 10 p.m. Saturday for a report of the statue being in flames.
When officers arrived at the church, the fire investigation unit for Boston Fire Department told police that someone had seemingly set the plastic flowers the statue was holding on fire, and the blaze burned the face and upper body of the statue.
Those who may know something about the incident are asked to call detectives at 617-343-4335. People may also call the department's CrimeStoppers Tip Line at 1-800-494-TIPS or text TIP to CRIME (27463).
https://www.facebook.com/BostonPoliceDepartment/posts/10157551008267685?__xts__%5B0%5D=68.ARDx9mFzyE7Bsu_cIALGrXezBDtvTB6yFrzb9QjNBg5gdizI2QE0kBrUVNRSFsusNPNPMG5a1wjTe3xVrR8n4R_I_7FNGdn9olMnO9WdPDUBbYVvpgh21mWIDmrrIrvpvuS8MycIEuxRh-b0BBWSsd_zFL6aAyLCMVPwBXoze5mxB73I_Sx2wIb8H7JU4-LTZC-tWRq9Ghvgu3D6hObrgkv6plRq7PS92LVoyZ7G9mvYnSI-0GGgWmmMsC2XbnV96bptm-MY7d6n5xLI1CjbdGrEp3uZzh1OHgTsoi1mWZDQjiPb_KedqOABMz4tJMZc5Mr0SrIrgnf-mjl8&__tn__=-R