Crime
Convicted rapist let out after bail fund pays for his release allegedly rapes again
"His release on July 15th allowed him the opportunity to sexually assault and harm again. And unfortunately, he did."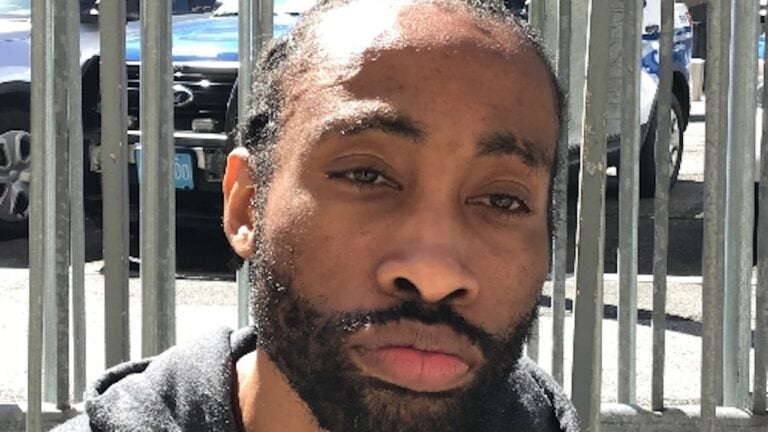 On July 15, the Massachusetts Bail Fund paid the $15,000 in bail to release a registered Level 3 sex offender awaiting trial on rape and kidnapping charges stemming from a 2018 case, according to authorities.
On Wednesday, he allegedly raped again. And authorities are now openly criticizing the fund for setting Shawn McClinton free, referring to him as a "sexual predator."
McClinton, 39, was arraigned Thursday in the Dorchester division of Boston Municipal Court on new charges of aggravated rape, kidnapping for the purpose of sexual assault, strangulation, and assault and battery with a dangerous weapon. His bail was set at $500,000 on these charges, and Judge Lisa Grant revoked his open bail from the 2018 case, according to a news release from Suffolk District Attorney Rachael Rollins's office.
On Tuesday night, McClinton allegedly met up with the victim, and they went from Quincy to Dorchester. When she tried to leave on Wednesday, McClinton allegedly wouldn't let her and raped her at knifepoint. The victim reportedly suffered cuts and bruising and ultimately was able to escape. A passerby saw her afterward and called 911, authorities said.
Boston police responded to the intersection of Blue Hill Avenue and Wales Street, near Franklin Park, around 1:28 p.m. and spoke with the victim. She was then taken to a nearby hospital, police said.
McClinton had been behind bars since he was arrested on Feb. 19, 2018, on two counts each of aggravated rape and assault and battery, plus one count of kidnapping, according to the release.
"This individual has violently and sexually assaulted women and children in the past," Rollins said in the release. "His release on July 15th allowed him the opportunity to sexually assault and harm again. And unfortunately, he did."
The Massachusetts Bail Fund did not immediately respond to a request for comment.
Rollins further criticized the bail fund in a statement in the release:
"According to its website, the Massachusetts Bail Fund's stated mission is to 'Free Them All' and provide bails of up to $2,000 in Essex, Suffolk and Worcester Counties. These bails are often posted for low-level, misdemeanor offenses which end up punishing poor people and not serving any legal or public safety purpose. However, aggravated rape, kidnapping for the purpose of sexual assault, strangulation and assault and battery with a dangerous weapon are not low-level misdemeanors. They are violent felonies. And the person they bailed out is a sexual predator that hurts and rapes women and children. The Bail Fund posted $15,000 and set McClinton loose on our community. They don't care that he is a Level 3 sex offender. They don't care that he has raped women and children before. They have no responsibility to or compassion for the victims and survivors of his crimes, or the families that he has destroyed. I do. And my office will do the hard work of getting his latest victim all of the treatment and services she needs. We will be with her throughout the entire legal process and beyond."
In the 2018 incident, McClinton allegedly attacked a woman in a McDonald's restaurant bathroom. He allegedly held her at knifepoint and forced her to perform sexual acts. He also reportedly threatened to kill her, according to The Boston Globe.
The state's sex offender registry shows that McClinton was convicted of rape in 2007, and of raping and abusing a child in 1994.
"You talk about a violation of constitutional rights?" Boston Police Commissioner William Gross told the Globe. "Women aren't free to walk around because of this predator, and the Bail Fund wants to bail someone like that? The Bail Fund folks are not from the inner city. I don't know who they think they're helping. They've proved they are a detriment to the community."
Get Boston.com's browser alerts:
Enable breaking news notifications straight to your internet browser.