Crime
A Mashpee teen is still missing, and a suspect shot to death in Florida. Here's what we know.
Jalajhia Finklea was last seen in New Bedford on Oct. 20 while getting into the suspect's vehicle.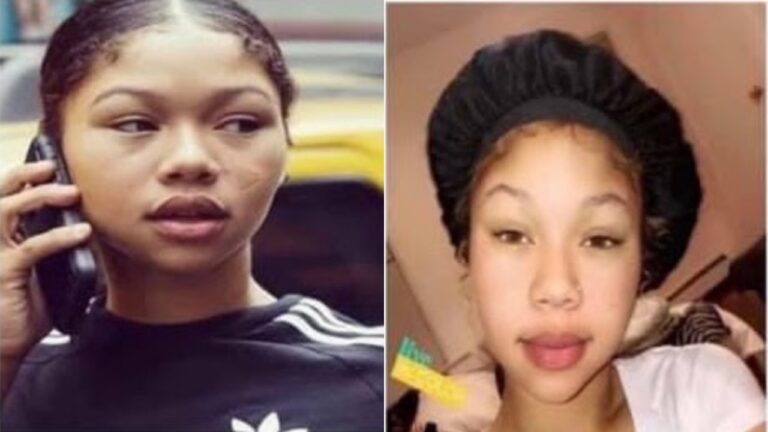 It's been three weeks since 18-year-old Jalajhia Finklea was last seen, and that was when she was getting into the vehicle of a 37-year-old Florida man.
Since then, he's been shot to death while authorities were trying to arrest him in Crestview, Florida last Thursday on charges related to her disappearance. Meanwhile, the search for Finklea continues.
Here's what we know about the case so far:
Attempted arrest, and death of Zaragoza
Luis Zaragoza, who also goes by the alias Luis Barbosa, was found by the U.S. Marshals Service last Wednesday, according to a press release from the Bristol District Attorney. Surveillance of Zaragoza began, and Massachusetts authorities were given a warrant to arrest him on charges of kidnapping and larceny of a motor vehicle.
Detectives with New Bedford police were headed to Florida on Thursday when members of the Marshals, as well as a deputy for the Okaloosa County Sheriff's Department, attempted to arrest Zaragoza in a McDonald's parking lot in Crestview, Florida, the release said.
Zaragoza was reportedly armed with a handgun, and fired at least one shot from inside a vehicle. Authorities shot back, killing him.
The Florida Department of Law Enforcement is investigating this incident, authorities said.
Finklea last seen getting into Zaragoza's rented vehicle
Finklea was last seen on Oct. 20, the release said. That was when she was reportedly seen getting into Zaragoza's vehicle, which he had rented from Logan airport.
Via investigation, officials learned the last use of Finklea's cell phone was to call Zaragoza, according to the release, and that was just before she got into the vehicle. Authorities found the phone on Route 140 in New Bedford, which is about five miles from where she got into Zaragoza's vehicle.
Officials were also able to determine that Zaragoza turned off his cell phone "minutes after" Finklea got into the vehicle, authorities said.
Search for Finklea continues
Authorities said the search for Finklea is continuing. The Mashpee Wampanoag Tribe noted in a statement that Finklea is about 5-feet-3-inches tall and weighs about 110 pounds. She is Native American, has brown hair, hazel eyes, and a triangular scar on her left cheek.
Tia Costa, Finklea's aunt, told Boston 25 her niece's disappearance isn't normal.
"This is not like her," she said. "She's never not gone missing for a week. Or a day."
Portions of an Associated Press report were used in this story.
Get Boston.com's browser alerts:
Enable breaking news notifications straight to your internet browser.