Crime
23-year-old accused of killing his mother in Wakefield
Timothy Martin, of Manchester, New Hampshire, allegedly charged at responding officers with a knife and was shot by police.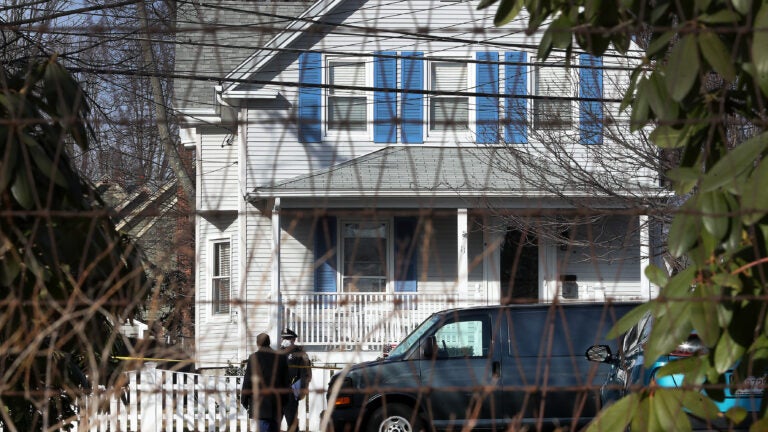 A 23-year-old New Hampshire man is accused of killing his mother in her Wakefield home and then trying to attack responding officers with a knife in the home's basement before they shot him, according to authorities.
Timothy Martin, of Manchester, allegedly killed 61-year-old Pamela Wood, a speech therapist at Wakefield Public Schools. He was brought to Lahey Hospital and Medical Center and was in the intensive care unit Tuesday afternoon after undergoing surgery, Middlesex District Attorney Marian Ryan said at a press conference.
Charges against Martin were expected to be filed on Tuesday, according to Ryan. She didn't elaborate on what those would be.
Someone had been in touch with Wood on Sunday, Ryan said. Wood suffered "multiple traumatic injuries" and "there were at least some wounds that seemed consistent with the knife," she said, but added that authorities were waiting on the report from the Office of the Chief Medical Examiner.
Police went to Wood's home at 11 Otis St. just before 10 a.m. Tuesday for a well-being check. Wood didn't show up to an 8:30 a.m. appointment with a student at Greenwood Elementary School so school officials checked in with her family. Family members went to her home but didn't have a key and couldn't get inside so they went to the police station, Ryan said.
Responding officers called the fire department, who were able to open a back door. Officers made their way through the first and second floors of the home but didn't find anyone. Then, in the basement, firefighters found Wood, who was "obviously deceased," according to Ryan.
As officers arrived in the basement, Martin "emerged from a corner … running at the officers in possession of a knife he was holding above his head," Ryan said.
Because of the basement being a small space, and Martin refusing to put down the knife, two officers shot at Martin and he was hit, she said.
Five officers were taken to nearby hospitals with injuries not thought to be serious, according to Ryan.
Wakefield Police Chief Steven Skory said officers were brought to a hospital "to be evaluated for stress" and they were "obviously upset." The two officers who shot at Martin were placed on administrative leave pending the investigation.
Martin didn't have a criminal record, according to Ryan. Skory also said there wasn't a history of domestic violence at the home, or a restraining order.
This incident is isolated, Skory said, and there isn't a threat to the community.
Watch the entire press conference:
Get Boston.com's browser alerts:
Enable breaking news notifications straight to your internet browser.