Crime
Man pleads guilty in 2018 death of Cambridge teen Richelle Robinson
Prosecutors said the young woman was walking to a friend's house on July 22, 2018, when she was pushed around 6:30 p.m.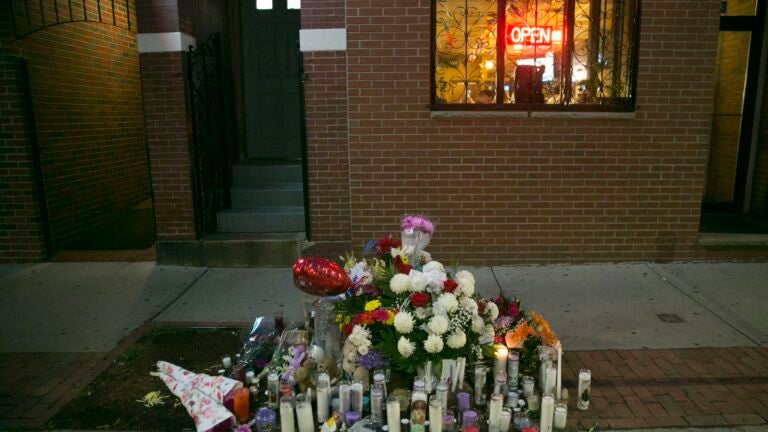 Years after a Cambridge 15-year-old died from being shoved to the ground in an apparent assault, a Boston man has pleaded guilty to the incident. 
The Middlesex District Attorney's Office announced in a news release Thursday that 19-year-old Isaias Plaza has been sentenced to two and half years in prison after pleading guilty last week to manslaughter in Richelle Robinson's death in 2018.
Prosecutors said the young woman was walking to a friend's house when Plaza pushed her around 6:30 p.m. on July 22, 2018. 
Cambridge police responded to a report that the teen had been shoved to the ground on Cambridge Street around the 700 block, and when officers arrived on scene they said she was bleeding and unresponsive. 
The Cambridge Rindge and Latin High School student was rushed to emergency care at Massachusetts General Hospital, where she died the next day —  about two months shy of her 16th birthday on Sept. 10.
An autopsy later ruled Robinson's cause of death as blunt force trauma to the head. 
Eye witnesses told investigators they had seen a young man, who was later determined to be Plaza, leave the scene on a bicycle wearing jeans and black sneakers with white soles. He later burned the clothes to avoid being connected to Robinson's death, prosecutors said. 
Authorities soon discovered that Robinson and Plaza also previously knew each other, having shared the same group of friends at one point. Investigators said the pair had a falling out with one another and other members of the friend circle weeks before the incident. 
A Middlesex County Grand Jury indicted Plaza in connection with the 15-year-old's death in July 2019.
Robinson's friends and relatives remembered her as a "very smart young lady" who was constantly involved in the community's youth programs and had a love for the color purple.
During the same week, more than 100 people gathered in her memory at the MBTA's Lechmere Station and began walking to the spot where she was pushed to the ground. Once there, many left her flowers, lit candles, and placed teddy bears on the sidewalk's edge. 
"We're going to remember one thing, that Richelle lived a good life," Pastor Wayne Deleveaux told the crowd at the time. "That she always smiled. That she was a great teenager, as well as a kid, and we're going to continue to live that example she left behind."
When Plaza is released from prison, the judge has ordered he undergo a mental health evaluation, a substance abuse evaluation, and submit to follow-up treatment and random screens. The D.A's office said he will also be required to seek out, and maintain employment or continue his education.
Get Boston.com's browser alerts:
Enable breaking news notifications straight to your internet browser.