Crime
Sean Ellis is slated to have one last charge dropped in the 1993 murder of a Boston police officer
"This whole case is a very sad chapter in the history of our criminal justice system."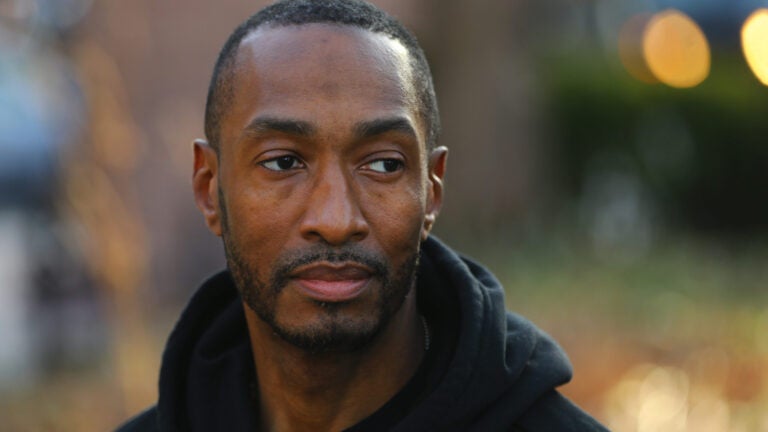 The last remnant of the case against Sean Ellis for the 1993 murder of a Boston police officer is expected to be imminently dismissed thanks to the ruling of a Suffolk County Superior Court judge on Tuesday.
Judge Robert Ullman allowed Ellis's motion for a new trial pertaining to an outstanding gun conviction. The move is a crucial step toward dropping the charge against Ellis, which Suffolk County District Attorney Rachael Rollins has said she intends to do.
"I decide today that justice was not done at Mr. Ellis's January 1995 trial, and on that basis the motion for a new trial is allowed," Ullmann said, according to The Boston Globe. "This whole case is a very sad chapter in the history of our criminal justice system. Thankfully, this chapter seems to be nearing its conclusion."
Ellis, a Dorchester native, was convicted in 1995 for the murder of Boston Police Det. John Mulligan, who was killed while working a private security detail outside a Roslindale Walgreens in 1993.
For 22 years, Ellis was behind bars but maintained his innocence, while evidence of corruption carried out by three police detectives — and allegedly Mulligan himself — came to light.
Ellis was released in 2015 after a court ruling reversed his first-degree murder and armed robbery convictions.
In 2018, acting District Attorney John Pappas dropped both charges but Ellis remained convicted for possessing Mulligan's service pistol and the murder weapon.
According to the Globe, Boston police said they found the firearms in a field near Ellis's home and were able to link them to him through his former girlfriend.
What Rachael Rollins said
In a statement Tuesday, Rollins indicated she will follow through with dropping Ellis's remaining conviction through filing a nolle prosequi:
"Today marks the end of a long and troubling chapter in Boston's history. A tragedy on September 26, 1993 has inextricably tied two families together. The murder of Boston Police Detective John James Mulligan reverberated around our city and over the last few decades this case has had a complicated history. Corruption and deceit were exposed, as were complicity and willful indifference to constitutionally mandated protections. Through it all, the Mulligan family suffered. They asked for none of this. They knew and loved John, not as a BPD Detective, but as a brother, uncle, father, and son. Today brings no solace for them. Instead, it exposes old wounds that will now require even more time to heal.

"The Ellis family has suffered in this process as well. Although their loved one is alive, he lost 22 years of his life. As Judge Robert Ullman found today, 'Justice was not done' in this case."
In court filings, Rollins wrote there is evidence to convict Ellis of the charges, but the corruption uncovered meant she could not let the convictions stand, the Globe reports.
"Corruption at the root tainted every branch in the investigation into the murder of Det. Mulligan, including the gun possession charge," Rollins wrote. Boston police "corruption does not stand alone. My office shares significant responsibility for the extensive discovery violations found by this court and the SJC."
Rollins said officials must make certain similar instances do not happen.
"We need to continue to work together as law enforcement partners to make sure the criminal and unconstitutional behavior that infected every part of the investigation into Detective Mulligan's death, can never happen again," she said. "I am committed to doing just that. Filing a nolle prosequi is part of that commitment."
What Ellis's attorneys said
Rosemary Scapicchio and Jillise McDonough, Ellis's attorneys, in a statement, said they are grateful to Ullmann and Rollins.
"Here the actions of the Boston Police in actively concealing their corruption and withholding evidence resulted in Sean Eillis serving 22 years of a life sentence for a crime he did not commit. It took 29 years to get here, but never once, did we waiver and justice prevailed," the statement says.
In speaking to the Globe, Scappicchio said the "ball and chain" Ellis has carried for over 25 years will be gone once Ullmann issues a written order and Rollins files her nolle prosequi statement.
"Sean will no longer be a convicted felon,'' Scapicchio said. "Having this kind of conviction hanging over his head was always sort of that ball and chain, the leftover sort of dagger from his experience, left over from his experience of spending 22 years in jail for a crime he didn't commit … He's ecstatic."
Scapicchio said other cases from the same time period should also be reviewed.
"I am convinced that Sean Ellis is not the beginning and end … I am convinced there are others sitting locked in prison cells for crimes they didn't commit," she said.
Read Judge Ullman's decision here: pic.twitter.com/7hwBMLKXiz

— Rosemary Scapicchio (@RosemaryScapicc) May 4, 2021
Get Boston.com's browser alerts:
Enable breaking news notifications straight to your internet browser.