Crime
Securitas agrees to changes after guard allegedly assaulted 11-year-old Boston shoplifter, prosecutors say
The global security firm has agreed to make revisions to its training program in exchange for having the charges against the company dropped, officials said.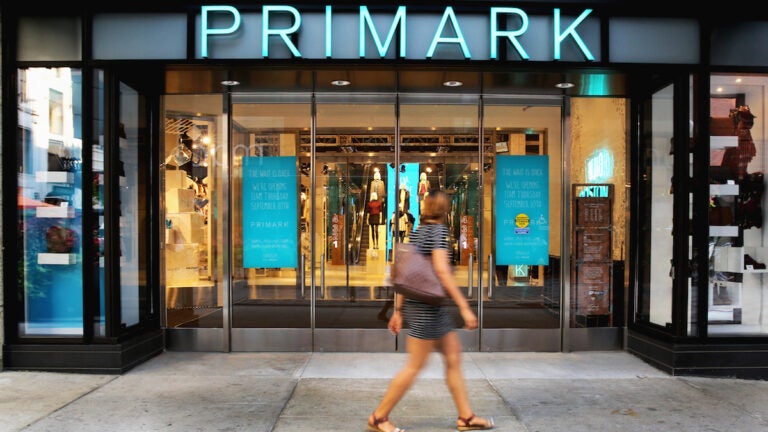 A global security firm has agreed to make changes in how it trains its personnel and retains its records under an agreement made with Suffolk County prosecutors, after one of its guards allegedly attacked an 11-year-old shoplifter at a Boston store.
On Wednesday, Judge Michael Ricciuti approved the "pretrial probation consent agreement" between Securitas Security Services USA Inc. and Suffolk County District Attorney Rachael Rollins's office.
The agreement, the first of its kind for Rollins's office, involves a June 2019 case in which prosecutors allege Mohammad Khan, then a Securitas security guard at Primark in Boston's Downtown Crossing, assaulted a minor who admitted to shoplifting clothing items valued at approximately $175.
Prosecutors allege Khan — who is 6-foot-1 and weighs 225 pounds — grabbed the girl "by the head and neck and threw her to the ground, (and) punched her in the face while straddling her as she was on the ground," all in an area out of view of a security camera.
Passersby and co-workers of Khan urged him to stop, but the incident played out for over seven minutes, prosecutors said.
Investigators later learned Khan, a special police officer, had been reprimanded at least four times before the incident for using "more force than permitted by the company and for violating protocol," officials said.
Both Khan and Securitas were charged with assault and battery on a child under 14 and civil rights violations. Khan pleaded not guilty in December 2019.
Under the agreement, the charges against Securitas will be dropped on May 4, 2023, should the company comply with the agreement, according to Rollins's office. The agreement does not impact the charges against Khan, who is due back in court on June 9.
"The actions of Mr. Khan and the company which employed him were deeply troubling in part because the company had reprimanded him several times previously for excessive force. This pretrial consent agreement will help ensure that nothing like this happens again in any Massachusetts retail outlet that hires Securitas personnel as guards,'' Rollins said in a statement. "The agreement notes that there are 292 such locations in Massachusetts and 92 of them are in Suffolk County.
"The changes in training will include de-escalation of high-risk situations, management of aggressive behavior, unconscious bias, and handling and processing of juvenile offenders,'' Rollins continued. "Revisions to the training program will incorporate principles in limits of authority and use of force."
The agreement also requires Securitas to put in place an updated records retention policy at all of the retail locations in Massachusetts where it works.
"All videos and written records of arrests or use of force complaints will be stored in a separate computer accessible only by management," Rollins's office said in a press release.
An outside auditor will monitor the company's progress along with the district attorney's office.
Additionally, Securitas is slated to make a $25,000 donation to an organization that works to address "the mental health/trauma related needs of young individuals and/or seeks to address the effect of community policing on juveniles and emerging adults," officials said.
The donation comes after Securitas already made a payment to the girl involved in the case in a separate, civil lawsuit filed against the company.
"We think differently about solutions when we see problems in Suffolk County," Rollins said in a statement. "This consent agreement, which covers the hundreds of Securitas locations throughout Massachusetts, ensures appropriate training for and humane treatment by any security officer licensed by the police to engage with the public. And that is good for the people of Suffolk County."
Get Boston.com's browser alerts:
Enable breaking news notifications straight to your internet browser.