Crime
Jet-setting Miami influencer allegedly stole identities from Mass. RMV site in scheme for fraudulent disaster loans
Danielle Miller posted a photo on Instagram of her in a luxury hotel room, which was allegedly paid with fraudulent funds.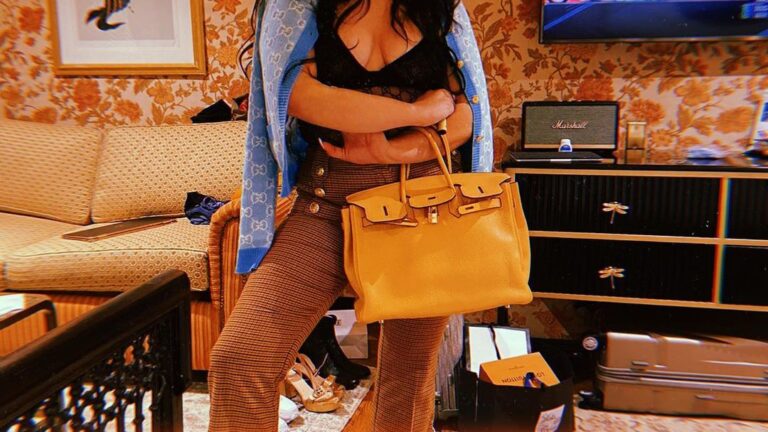 Federal prosecutors say a Miami woman used the Massachusetts myRMV website to steal identities, open fake bank accounts, and fraudulently apply for COVID-19 disaster loans.
A Homeland Security agent wrote in an affidavit filed Monday that Danielle Miller, 31, accessed an Abington resident's RMV account, stole her information, and applied for a disaster loan in her name in early August.
The whole process took about 40 minutes, and Miller got a deposit of over $100,000 from the Small Business Administration in a fake TD Bank account in the victim's name days later, according to officials.
She later used the fake account's debit card to book a $2,390 private flight from Florida to California, where she spent $5,500 at a luxury hotel in West Hollywood and $173 at another hotel in Beverly Hills, prosecutors say.
Some of the most seemingly incriminating evidence in the affidavit lies in Miller's Instagram profile, where she has over 34,000 followers. She posted two photos in September, around the time of the hotel charges, geotagged at both luxury hotels.
Incidentally, Miller's Instagram bio is "I want that."
The Abington Police Department learned of the alleged identity theft in November when the victim reported that she got a $50 refund for cancelling a move into an apartment in Texas. She learned her identity was used in an online lease application after calling the property manager.
The affidavit alleges that Miller accessed 27 total accounts on the RMV website. Ten of the 27 identities were used to apply for over $900,000 in disaster loans. It also states that she stole the identities of people in Wisconsin and Arizona.
Miller was previously arrested in five different states, mostly on charges of larceny and identity fraud, according to the affidavit.
Miller was arrested on a charge of wire fraud Tuesday and will appear in U.S. District Court in Miami on Wednesday. She will also appear in U.S. District Court in Boston at a later date.
The charge of wire fraud accounts for up to 20 years in prison, up to three years of supervised release, and a fine of up to $250,000, according to the U.S. Attorney's Office release.
Get Boston.com's browser alerts:
Enable breaking news notifications straight to your internet browser.