Crime
A video store remained open in Leominster. Police say it was a front for a $1M retail crime ring.
John Duplease, 66, who operated Adopt A Video, is said to have made $1 million over the last three years from selling stolen merchandise.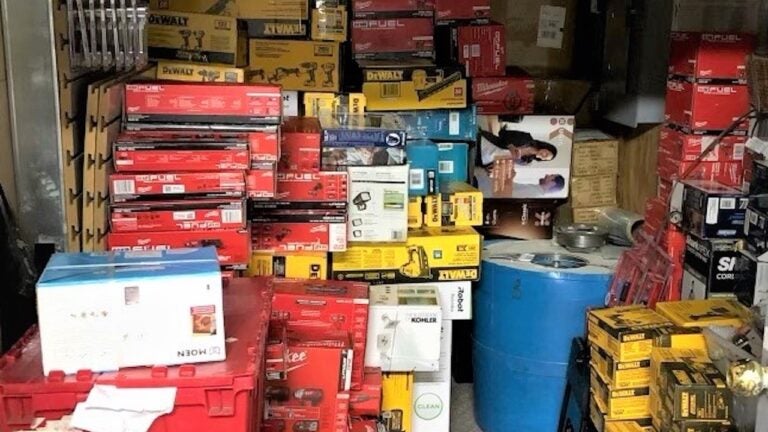 A video store remained open in Leominster, and state police now say it was a front for a $1 million crime ring.
After a 15-month investigation into the dealings of Adopt A Video, its owner — John Duplease, 66, of Lancaster — was arrested on May 8 at his home and charged with aggravated organized retail crime over $10,000, being the leader of an organized retail crime ring, receiving stolen property over $1,200, and improper storage of a firearm, state police said in a press release.
Over the past three years, police say Duplease made $1 million from selling stolen merchandise.
Police first began investigating Adopt A Video after a traffic stop on Feb. 13, 2020. The stop was made in Leominster, and one of the people in the vehicle was arrested on outstanding warrants, police said. Soon afterward, a "be on the lookout" notification went out for the same vehicle following an alleged shoplifting incident at the Home Depot in Leominster. When the vehicle was located, police found the boyfriend of the person who had just been arrested; he also had outstanding warrants and was arrested, according to the release.
"Investigation revealed that the boyfriend had traveled to the Home Depot and stolen cordless drill batteries which were exchanged at Adopt A Video in Leominster for bail money for his girlfriend," police said.
The investigation began, and authorities worked with the loss prevention officers at various stores. State police say that between February and August 2020, authorities found "numerous 'boosters,'" or people allegedly involved in stealing items and then selling them to Adopt A Video.
"Many of the 'boosters' had existing warrants and were arrested by police," police said. "After arrest, many of these individuals provided statements to Leominster and State Police broadening the scope of the investigation."
Undercover transactions from law enforcement followed, and what they found was that the stolen items were bought by Duplease at Adopt A Video and then resold on the internet, according to the release.
"The undercover sales spurred an extensive investigation into Duplease and his online sales utilizing popular internet marketplaces," authorities said. "Over the course of the investigation, 26 'boosters' were identified as contributors to Duplease's criminal enterprise."
When police arrested Duplease, and executed search warrants at Adopt A Video and his Lancaster home, they allegedly found nearly 1,700 items at the store and just over 4,600 items at his residence. There were four vehicles found at the home — a Tesla, Chevy Camaro, Chevy Silverado, and a Jeep — plus 27 firearms, a TenPoint Crossbow, found to have been stolen from the Berlin Cabela's, and $15,000 in cash, according to police.
Police estimate that between $200,000 and $300,000 in allegedly stolen items were recovered, the release said.
Newsletter Signup
Stay up to date on all the latest news from Boston.com