Crime
Duxbury teen accused of killing his father allegedly said he was attempting to perform an exorcism
Jack Callahan, 19, was arraigned Tuesday morning on a murder charge following the death of his father.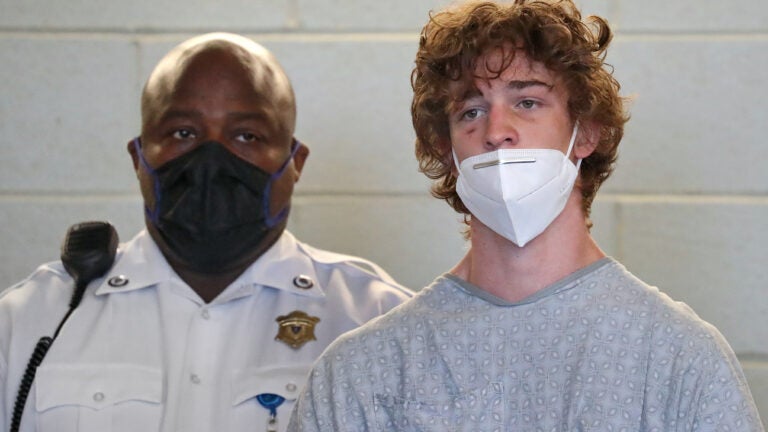 A Duxbury teen charged with murder in his father's death allegedly told police he believed his father was possessed by demons and that by dunking his head multiple times underwater in a pond, he was performing an exorcism.
Jack Callahan, 19, was arraigned on the murder charge in Plymouth District Court Tuesday morning. He was ordered held without bail and is planned to undergo a competency evaluation before his next court date, set for Aug. 12.
In the courtroom, Plymouth Assistant District Attorney Shanan Buckingham described the situation early Monday morning that led up to Scott Callahan's death and his son being charged.
She noted that father and son had been picked up at a hotel in Boston by an Uber and that the elder Callahan appeared intoxicated. He had a history of substance abuse, she said, as well as a traumatic brain injury and other health issues "that made his executive functions questionable."
Buckingham also noted that a witness said Jack Callahan may have been dealing with "some substance abuse issues and ongoing mental health issues that had recently surfaced."
She said the younger Callahan allegedly told police he had gone to Boston to retrieve his father from a bar after receiving a text from him showing him at one.
The elder Callahan, according to Kevin Reddington, Jack Callahan's defense attorney, had checked himself out of an assisted living facility in Hopkinton. The younger Callahan had hoped to bring him back there after his mother, Scott Callahan's ex-wife, said he couldn't bring him to her Duxbury home, Buckingham said.
Initially, Duxbury police were called to Jack Callahan's mother's home around 2:07 a.m. Monday. She told authorities that her son was having a mental health episode and that Scott Callahan was missing, Buckingham said.
When police arrived, they said Jack Callahan "appeared to be worked up and distraught," Buckingham said. His mother told authorities that he showed up at the house just prior to 2 a.m., confirmed that he had gone to Boston to see his dad, and was supposed to return to town with him. She said her son hadn't acted this way before and didn't have a history of mental illness.
When asked what happened, Jack Callahan reportedly told police, "He's missing, I don't know what happened, I blacked out," according to Buckingham. An officer took the teen outside for some air. He then allegedly said that his father had been hitting him, he blacked out, and "when I came to I was walking into the house soaked."
The defendant also reportedly was hyperventilating and passed out a couple of times, prompting police to call for an ambulance, Buckingham said.
After the 19-year-old was taken from the home, officers received permission to search his bedroom to see if there were any substances that could help to explain his behavior. They didn't find any but did see some clothes, including a pair of jeans and socks, that were wet, according to the district attorney's office.
Via investigation, police found that the two men had been picked up in Boston by an Uber and dropped off at Crocker Park near Island Creek Pond between midnight and 12:30 a.m. Authorities then searched the Duxbury pond and reportedly found Scott Callahan underwater near a couple of floating suitcases. He was taken to Beth Israel Deaconess Hospital in Plymouth and pronounced dead at 3:30 a.m.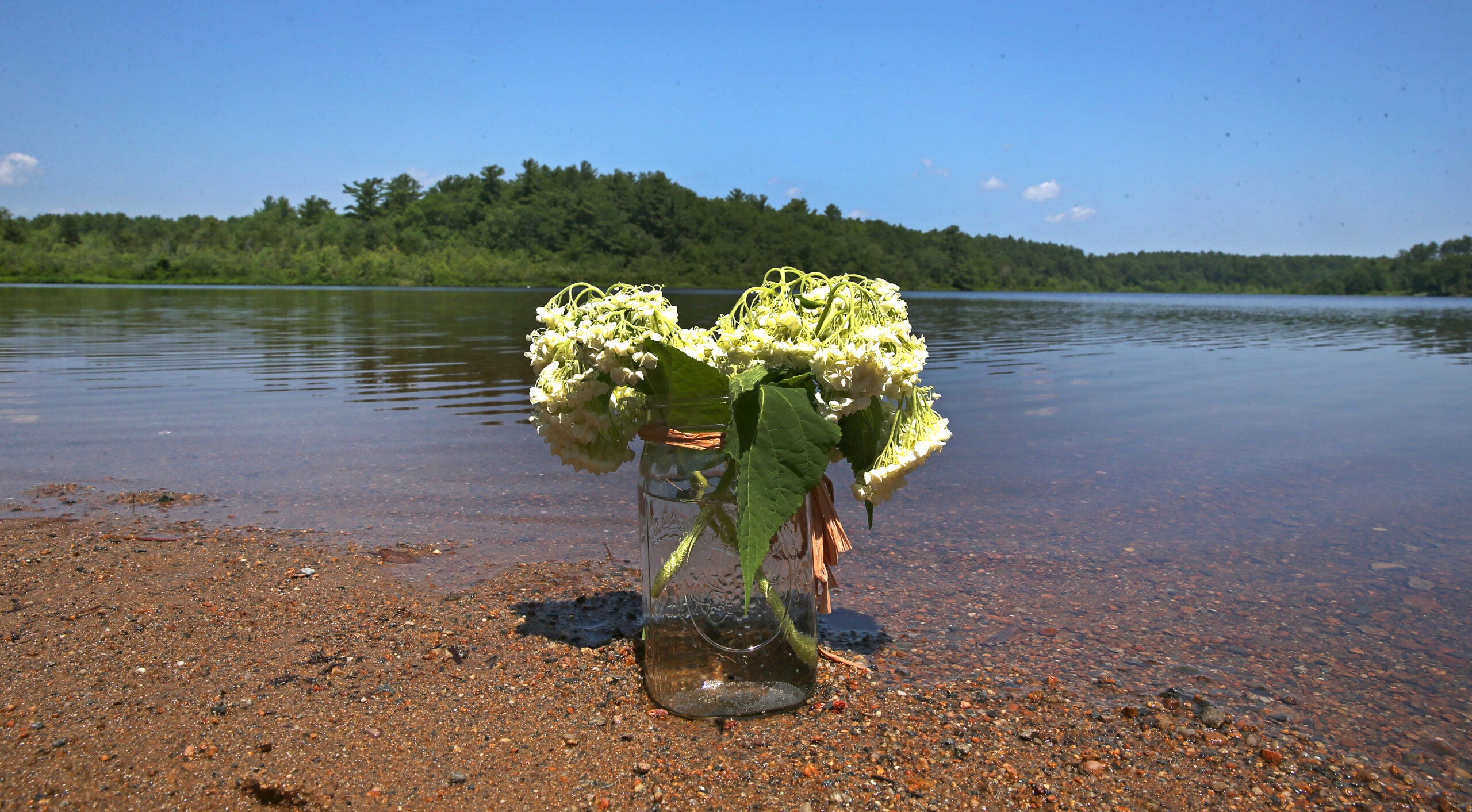 While authorities are waiting on a toxicology report, preliminary observations from the medical examiner's office show that the victim had water in his lungs and a wound on his head.
An interview with a witness revealed that Jack Callahan had used the Uber driver's phone to call his mom, authorities said. She was overheard saying that he couldn't bring his father in the house, and the witness said Scott Callahan appeared intoxicated. That's when the teen asked for them to be dropped off near the pond.
When speaking with police later Monday morning, Jack Callahan told them he intended to smoke a cigarette while at the park, according to Buckingham. In an emotional description to police, the teen allegedly said that while at the pond, an altercation broke out between him and his father.
"He indicated that the victim had been punching him in the face," Buckingham said. "He went on to state that in this incident at the pond, he believed he was baptizing his father. He described that he was holding his father in the pond on his back like a baby, that he continually dunked the father's head in the water about four to eight times, that when the father started to cough and choke, he would lift his head up, and then when the father started to fight and strike him, he would push the head back into the water. He did so until his father was no longer struggling and floating."
The 19-year-old then allegedly told officers he spoke to the victim, "stating, 'I left him there to decide, you can come to heaven with me or to hell. I think he chose hell,'" Buckingham described. The younger Callahan also allegedly told police he believed his father's body was being possessed by a spirit he referred to as "Dirty Dan" and he was trying to baptize him in an effort to exorcise the demons.
Reddington commented that the alleged events "are bizarre to say the least." He also said his client began banging his head on the floor at one point, and police put a boot underneath as a buffer. The teen had gone to Boston because he was concerned for his father and the possibility that he was drinking, thinking that he shouldn't be, according to Reddington.
Reddington also said that Jack Callahan had been out in Colorado with his brother and had been working in logging. However, the 19-year-old suffered an injury that prevented him from continuing to work in the field, he said, and he had moved back in with his mom while he sought medical treatment.
Newsletter Signup
Stay up to date on all the latest news from Boston.com