Crime
16-year-old injured in Somerville shooting while walking her dog
"I'm very shocked right now. Heartbroken. Thank God she survived. Shouldn't happen to anybody, not only my daughter."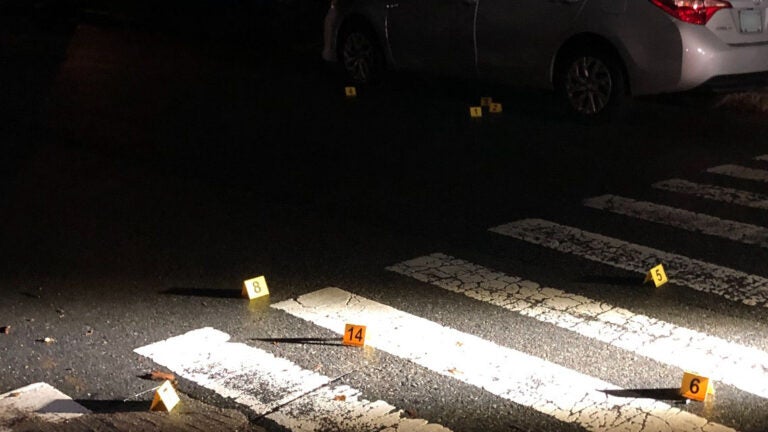 A 16-year-old girl was critically injured after being shot while walking her dog in Somerville early Monday morning.
According to Somerville police, officers responded to the area of Jacques and Grant Streets for reports of multiple shots fired around 1:35 a.m. on Monday, July 5. Police found the girl suffering from one gunshot wound in the upper thigh.
She was transported to Mass General Hospital, and is reportedly in critical but stable condition after six hours of surgery, according to WCVB.
Raj Ghimire, the victim's father, told WCVB his daughter and her boyfriend took the dog out for a walk after midnight, even though she typically wouldn't be out that late, because the dog couldn't go earlier due to anxiety about firework noise. He said the shooting happened only a couple blocks from their home.
Ghimire told WCVB a white car with four to five males inside approached his daughter and her boyfriend, and someone inside fired eight or nine shots as it drove off. One shot struck his daughter, and others hit neighboring homes.
Ghimire told WBZ that it was heart-wrenching to see his daughter cry in her hospital bed.
"I'm very emotional. I became very emotional when I saw her, especially when she was screaming from the pain," he said. "I'm very shocked right now. Heartbroken. Thank God she survived. Shouldn't happen to anybody, not only my daughter."
Jennifer Leone lives in the apartment which was struck by two bullets, according to WCVB.
"It's just ridiculous how insane (this is). It just happened out of nowhere," Leone told WCVB. "I just hope they can figure everything out. That's all."
Somerville Mayor Joe Curtatone shared his outrage on Twitter.
Ward 4 Councilor Jesse Clingan told Boston.com that shootings have remained frequent since he's been in office, though not all get media attention. He's formally requested police post incidents on social media to increase awareness.
"There are way too many guns on the street, and I don't know how they're getting in or where they're coming from, but I've never seen so many shootings in my entire time of living in Somerville and so many high capacity guns," he said. "Between the gang violence and the guns on the street…is really alarming, and I'm not sure how to go about stopping it other than getting to the root cause which can be pretty complex…. It's amazing nobody has gotten killed, and it will probably happen eventually."
From January 2018 through the end of February 2021, there have been 41 incidents of shots fired, according to a document provided to the Somerville City Council. In the last month and a half, there have been four incidents of shots fired in Somerville, on May 19, 21, 23, and June 21.
Newsletter Signup
Stay up to date on all the latest news from Boston.com