Crime
Woman shot, killed inside Malden home; police seeking suspect
Malden Police are asking for the public's assistance in locating the suspect in Tuesday's fatal shooting.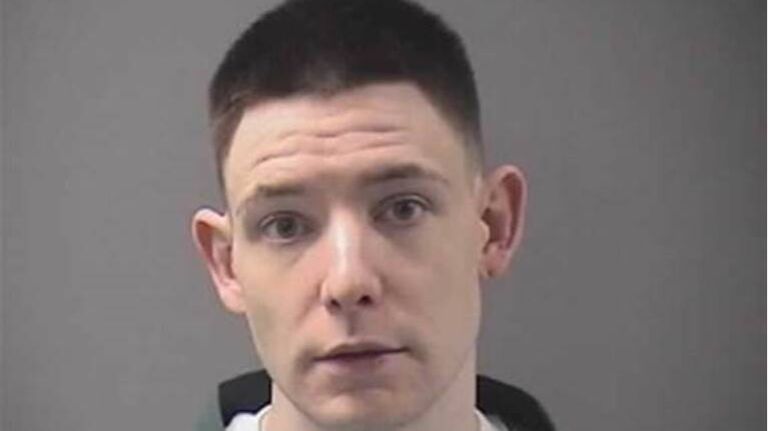 Around 7 a.m. Tuesday morning, Erin Fitzgibbon of Everett was fatally shot while visiting a home on Fairmont Street in Malden. Police are asking for the public's help locating the suspect, Brian Butler.
Butler is described as a 30-year-old white male with brown hair and brown eyes, according to a release from the Middlesex District Attorney's Office. He is 6 feet 3 inches and 180 pounds, and has several distinctive tattoos, including a Celtic cross on one of his calves and "Jaidyn" written in script along his right forearm.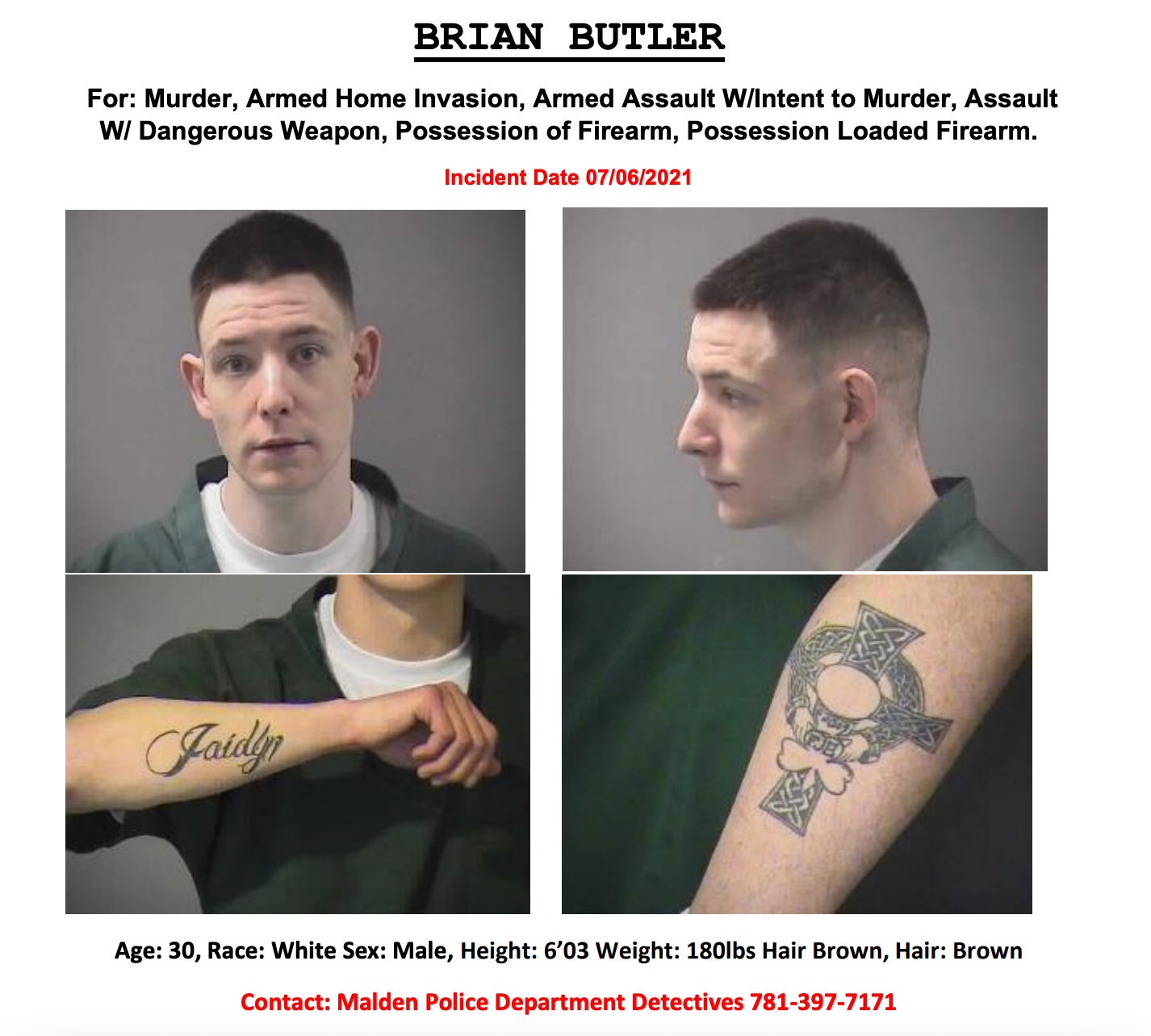 Malden police received a 911 call reporting a robbery and gunshots at 7:17 a.m. on July 6, the DA's office shared. The caller said Butler was known to the parties in the home. The DA's office said Tuesday's investigation suggests Butler entered the home with a gun and shot Fitzgibbon, then fled the scene with the firearm and property from the home.
Butler has been charged with murder, armed home invasion, armed assault with intent to murder, assault with a dangerous weapon, possession of a firearm, and possession of a loaded firearm, according to the DA's office.
Police noted that anyone with information about Butler's whereabouts should not attempt to approach him but should instead immediately call Malden Police at 781-397-7171.
Lori Barkhouse, a neighbor, told WBZ that the commotion woke her up.
"I woke up to yelling and screaming there was a gentleman walking out of the house, tall thin guy with a red bandana around his face," Barkhouse said, adding that the man had a gun in his hand.
Barkhouse saw the man drive away in a gray or silver car, WBZ reported, and her father wrote down the license plate and gave it to police. Barkhouse said there have been problems at the house before.
According to WBZ, police said they do not believe this was a random incident.
This is a developing story.
Newsletter Signup
Stay up to date on all the latest news from Boston.com