Crime
Police turn to public to find man allegedly stealing from Jimmy Fund donation dinosaur
The suspect entered the Dana Farber Cancer Institute July 5 and 9, according to surveillance footage.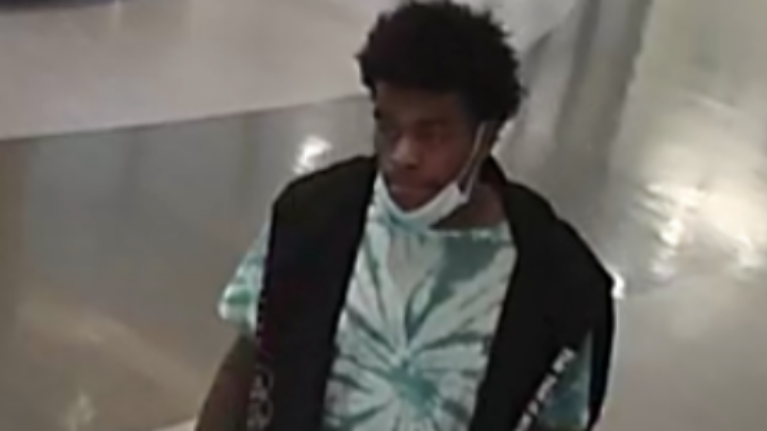 Boston police are turning to the public for help to find the man who allegedly stole donations collected for the Jimmy Fund at the Dana-Farber Cancer Institute.
Surveillance footage places the suspect at the facility on July 5 and 9, entering and emptying all the paper bills from the purple dinosaur used to collect the donations. The man was seen leaving the hospital on the passenger side of an awaiting grey sedan, police said in their community alert.
"We were very, very disturbed by these thefts and are working closely with Boston Police Department on this case," said a Dana-Farber spokesperson in a statement released Thursday, according to 7 News. "We are hopeful that someone in the community has information on who is involved and will give it to the Boston Police."
Police describe the suspect as a Black male in his late 20s, 5 feet 9 inches to 5 feet 10 inches tall, 180 to 190 pounds, with medium length hair, last seen wearing a blue tie-dye patterned shirt, gray shorts and white Crocs shoes. He also had a black hooded sweatshirt hanging on his shoulders with the word "IMMORTA" written on the sleeve.
The Jimmy Fund, which was established in 1948, is the charity of the Dana-Farber Cancer Institute that provides funding for cancer research and patient care. Beginning as a grassroots community organization, it now is an official charity for many programs and events, including the Boston Red Sox.
BPD urges anyone with information that might be able to help the investigation to contact Boston Police detectives at 617-343-4275.
Newsletter Signup
Stay up to date on all the latest news from Boston.com