Crime
Police arrest N.H. mother whose 1-year-old overdosed on methadone
A man is wanted by police in connection with the incident.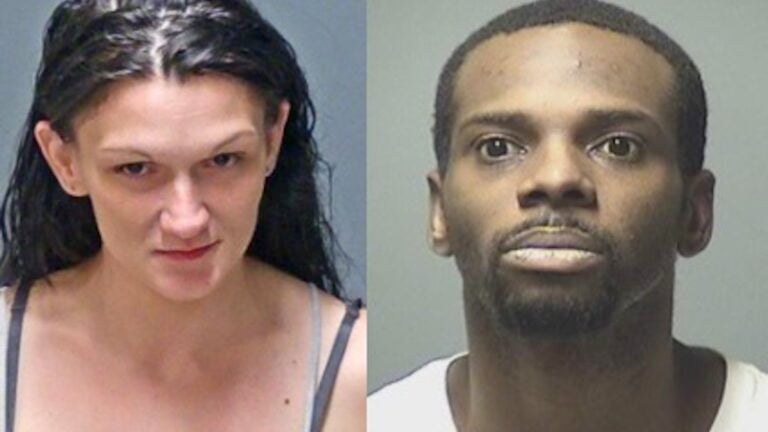 Manchester, N.H., police on Wednesday arrested the mother of a baby who overdosed on methadone in late July, according to a Facebook post from the department.
Brianna Lavoie, 25, of Manchester, was charged with endangering the welfare of her 1-year-old child, among other charges, police said. A 34-year-old man — Derrick Richard Lewis, also of Manchester — is wanted by police in connection with the incident.
The overdose occurred on July 26, and it's believed to have originated in the Manchester area. The child then became lethargic while at the Ikea in Stoughton, Massachusetts, while they were being taken care of by a couple who knew Lavoie, according to police.
The couple had taken the child there "to give the mother a break," police said.
After noticing the baby's breathing slowing, the couple went to a local hospital. The child was later transported by medical helicopter to Boston Children's Hospital where they tested positive for methadone, according to police.
Police said an investigation found that the child had ingested the methadone before going to Stoughton.
Manchester police could not be reached for an update on the child's condition.
Newsletter Signup
Stay up to date on all the latest news from Boston.com