Crime
Two teenage boys were murdered in Boston 33 years ago. Police are asking for help solving the crime. 
Investigators believe the two young victims went by the names Clayton and Hooker and were originally from Brooklyn, New York.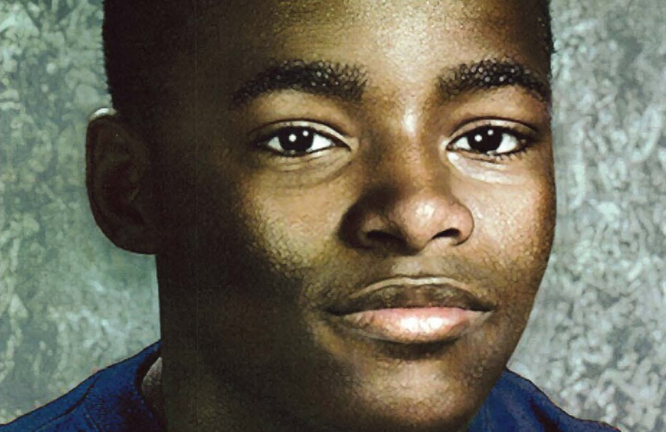 Thirty-three years have passed since Boston Police Department homicide detectives launched an investigation into the murder of two Black teenagers who were found dead in Dorchester. And this week, Boston police reached out to the public once again, seeking any additional information on the 33rd anniversary of the killings that could help them solve the case.
The investigation was launched Oct. 6, 1988 when the two boys were found dead by a Mattapan man, Edward Coleman, in a small wooded area between Eldon Street and the railroad tracks, according to the Boston Globe. Upon initial investigation, police determined that the two victims had been dead for several days.
Police say the two boys may have gone by the names Clayton and Hooker and were originally from Brooklyn, New York. Investigators also said they believe the boys were associated with an individual whose street name was "Flip" and who was also from the New York City area.
"Any piece of information, no matter how small or seemingly insignificant, could make a tremendous difference in the course of this decade's long investigation," police wrote in their press release.
The department previously urged the public to come forward with any information in 2015.
The first victim, believed to be named "Clayton," was described in a 2015 Globe article as being 14 to 16-year-old teenage boy with short cropped black hair and brown eyes. He was approximately 5-foot-4 and "was wearing a gray sweater, blue jeans, red underwear, white socks and white Avia sneakers."
Police estimated the second victim was around the age of 15 to 17 years old.
A digitally composed image of Clayton was made and published in 2015 with the hope that members of the public would recognize him.
The image was released again on Wednesday by police.
"It is a case that we have always kept looking at actively over the years," Detective Kenisha Benjamin, a member of the Boston Police Department's unsolved homicides unit, told the Globe. "But because it's the anniversary, we figured putting this out will hopefully generate some buzz, or maybe someone will have a memory from back then."
Members of the public who have any information related to the case are urged to call 617-343-4470 or leave a tip anonymously at 1-800-494-TIPS.
Newsletter Signup
Stay up to date on all the latest news from Boston.com